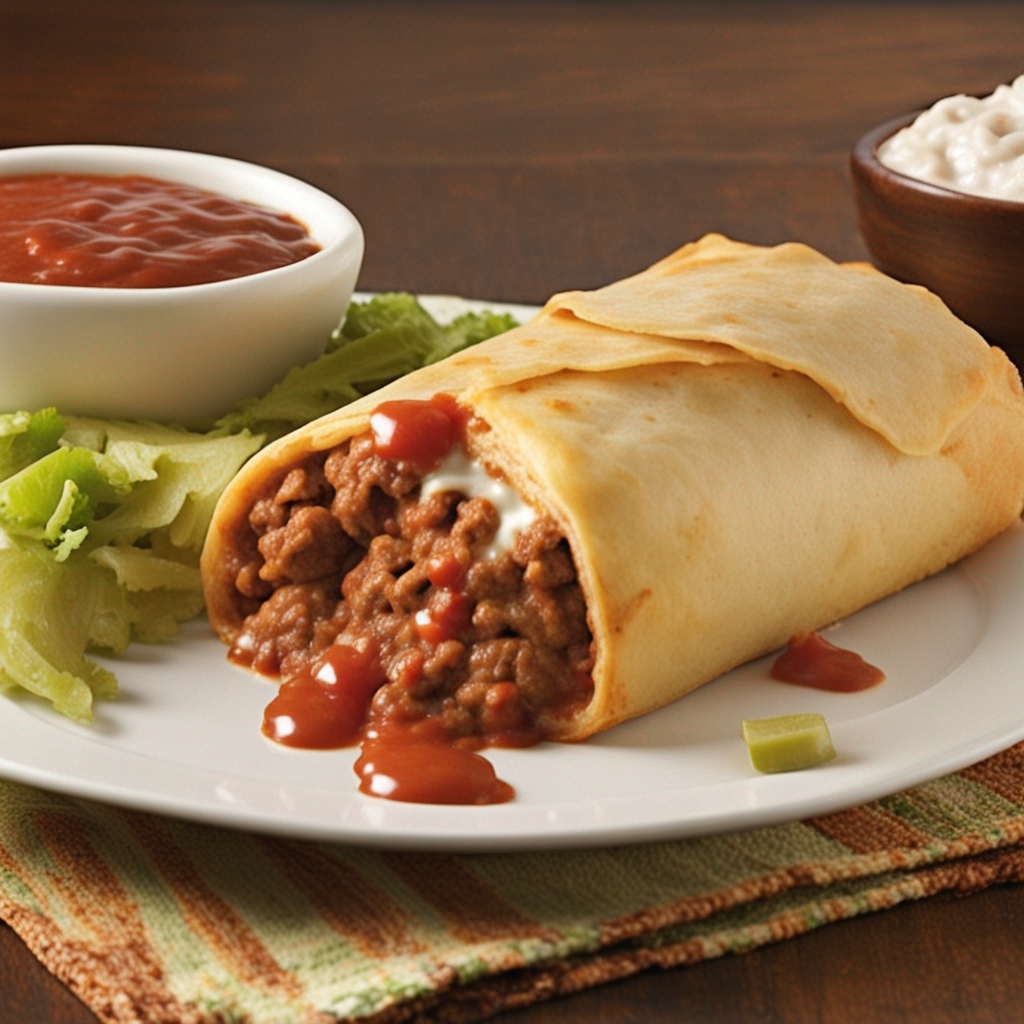 Hello, dear readers! If you've been looking for the perfect chimichanga recipe that delivers the right punch of flavors and ultimate satisfaction, you're in the right place. Today, we'll be diving into the delicious world of Beef and Cheese Chimichangas. So, without further ado, let's get cooking!
Prep Time: 20 minutes
Cook Time: 30 minutes
Total Time: 50 minutes
Servings: 6
Ingredients
1 pound ground beef
1 can (16 ounces) refried beans
1/2 cup finely chopped onion
3 cans (8 ounces each) tomato sauce (keep divided)
2 teaspoons chili powder
1 teaspoon minced garlic
1/2 teaspoon ground cumin
12 flour tortillas (10 inches), warmed
1 can (4 ounces) chopped green chilies
1 can (4 ounces) chopped jalapeno peppers
Oil for deep-fat frying
1-1/2 cups shredded cheddar cheese
Instructions
Cooking the Beef: In a large skillet, cook the ground beef and onions over medium heat until the beef is no longer pink. Make sure to break it into crumbles. Drain any excess fat.
Adding the Flavors: Stir in the refried beans, 2 cans of tomato sauce, chili powder, garlic, and ground cumin. Bring this mixture to a gentle simmer and let it cook for about 5 minutes, stirring occasionally. This helps the flavors meld beautifully.
Prepping the Tortillas: Lay out the warmed tortillas on a flat surface. Spread each tortilla with about 1/3 cup of the beef mixture. Sprinkle with chopped green chilies and jalapeno peppers according to your heat preference.
Rolling the Chimichangas: Fold the sides of the tortilla inwards over the filling and then roll up, burrito-style. Secure the ends with toothpicks.
Frying Time: In a deep-fat fryer or a large deep skillet, heat the oil to 375°F (190°C). Fry the chimichangas for 1-2 minutes on each side or until they're golden brown and crispy. Drain on paper towels.
Sauce and Cheese: In a small saucepan, heat the remaining can of tomato sauce and pour over the fried chimichangas. Sprinkle generously with shredded cheddar cheese.
Serve these delightful Beef and Cheese Chimichangas with your favorite side dishes or dips. They're sure to be a hit!
The Secrets Behind Perfect Beef and Cheese Chimichangas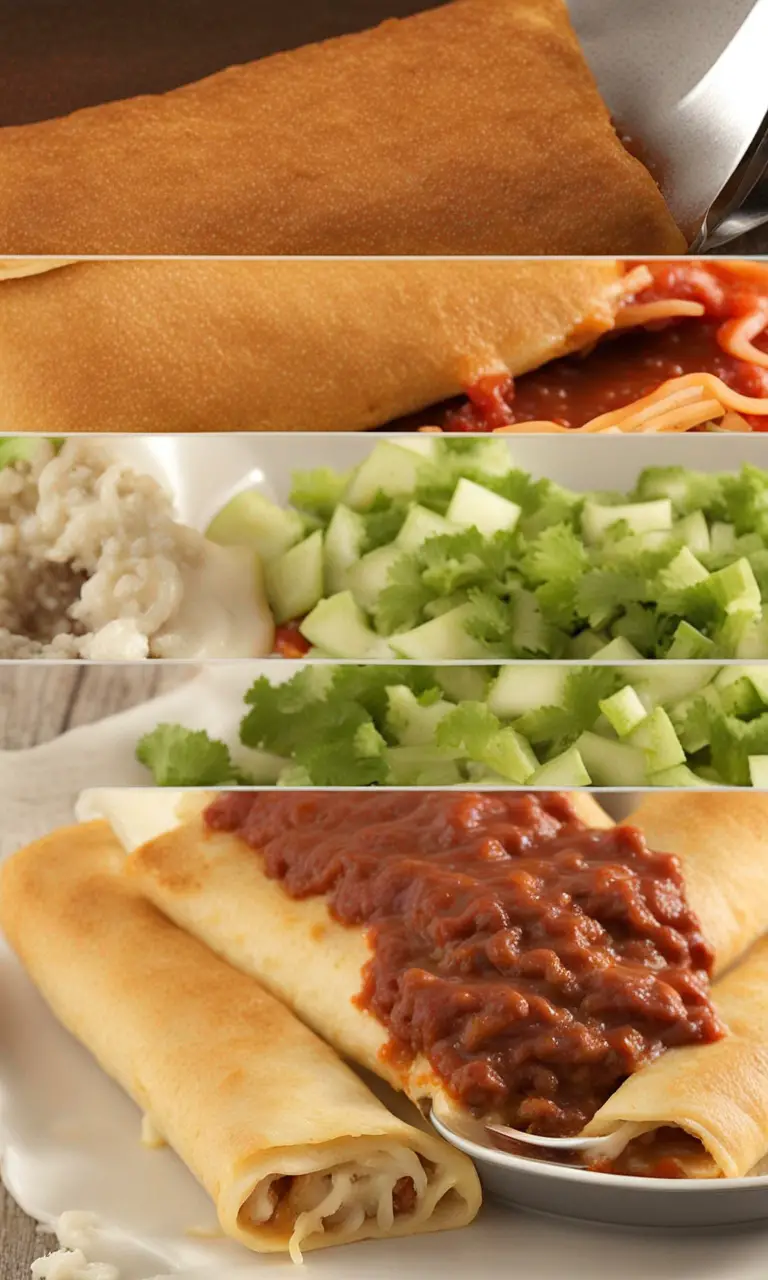 A perfect chimichanga requires a blend of textures and flavors. Using fresh ingredients and ensuring that your tortillas are warm and pliable before rolling can make a significant difference. Remember, patience is the key to deep frying; don't overcrowd the pan, and maintain a consistent oil temperature.
Serving Suggestions
Pair these delightful chimichangas with a fresh, zesty salsa or a creamy guacamole. A side salad with crispy lettuce, cherry tomatoes, and avocado slices would be a fresh counterpoint. And don't forget a classic margarita or a cold beer to wash it down!
Frequently Asked Questions (FAQs)
Can I use chicken instead of beef? Absolutely! Just ensure it's finely shredded and well-cooked.
How do I store leftovers? Store in an airtight container in the refrigerator for up to 3 days. Reheat in the oven for best results.
Can these be made ahead of time? Yes! You can prepare the filling and roll the chimichangas in advance. Fry them just before serving.
Enjoy the flavors of authentic Beef and Cheese Chimichanga, and let us know your feedback! Till then, keep cooking and keep exploring!
📌 Love this recipe? Pin it to your favorite Mexican food board on Pinterest and share the love!