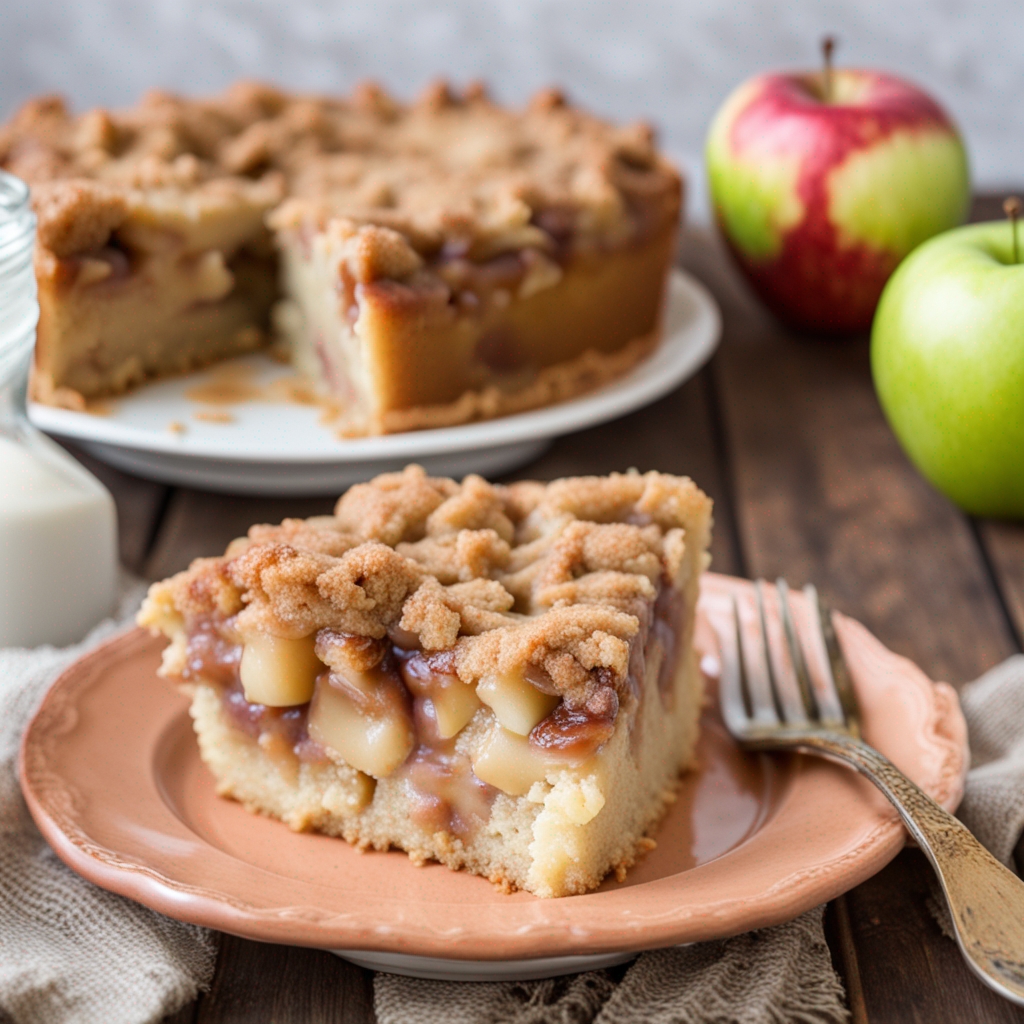 When you think of comfort food, two classics might come to mind: apple pie and coffee cake. But what if we combined the two? Imagine a dish that marries the comforting flavors of a classic apple pie with the spongy texture of a delightful coffee cake. Today, I'm going to share the magic with you!
The Secrets Behind Perfect Apple Pie Filling Coffee Cake
Apples: The choice of apples matters. Mixing tart Granny Smith apples with sweet Honeycrisp gives a balanced flavor.
Freshness: Always use fresh ingredients. Freshly ground cinnamon and high-quality butter can make a world of difference.
Oven Calibration: Ensure your oven temperature is accurate. An oven thermometer can help verify this.
Let It Rest: While it's tempting to dive in right away, letting the cake rest for a bit allows flavors to meld.
Prep Time: 20 minutes
Cook Time: 50 minutes
Total Time: 1 hour 10 minutes
Servings: 8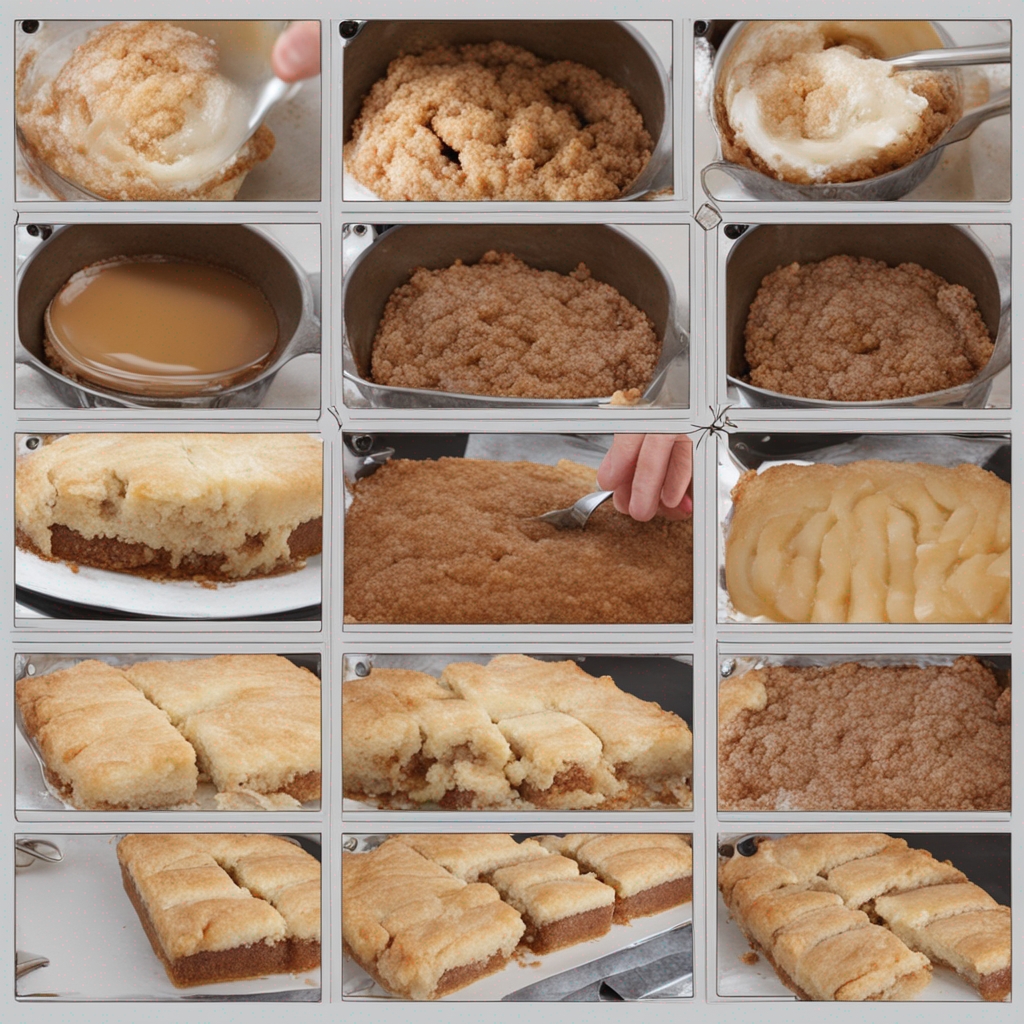 Ingredients:
For the Apple Pie Filling:
4 medium-sized apples, peeled and diced (preferably a mix of Granny Smith and Honeycrisp)
3/4 cup granulated sugar
1/4 cup brown sugar
2 tsp ground cinnamon
1/4 tsp ground nutmeg
2 tbsp unsalted butter
1 tbsp lemon juice
2 tsp cornstarch
For the Coffee Cake:
2 cups all-purpose flour
3/4 cup granulated sugar
1/4 cup unsalted butter, softened
1 cup milk
3 tsp baking powder
1/2 tsp salt
1 large egg
For the Streusel Topping:
1/2 cup granulated sugar
1/3 cup all-purpose flour
1/2 tsp ground cinnamon
1/4 cup unsalted butter, cubed
Instructions:
Apple Pie Filling:

In a medium-sized saucepan, combine the apples, granulated sugar, brown sugar, cinnamon, and nutmeg.
Cook over medium heat for about 5 minutes until the apples are slightly softened.
Mix cornstarch with 2 tablespoons of water and add it to the apples.
Add butter and lemon juice. Stir and cook until the filling thickens, about 3-4 minutes. Remove from heat and set aside.

Coffee Cake:

Preheat your oven to 375°F (190°C). Grease a 9×13-inch baking dish.
In a large bowl, mix together the flour, sugar, butter, milk, baking powder, salt, and egg. Beat until smooth.
Pour half of the batter into the prepared baking dish. Spread the apple pie filling over the batter.
Drop the remaining batter by spoonfuls over the apple pie filling.

Streusel Topping:

In a small bowl, mix the sugar, flour, and cinnamon. Add in the cubed butter and use a fork or a pastry cutter to combine until the mixture resembles coarse crumbs.
Sprinkle the streusel topping over the top of the batter in the baking dish.

Bake in the preheated oven for about 45-50 minutes or until a toothpick inserted in the center comes out clean.
Let it cool for a few minutes, serve, and relish the delightful flavors of this sweet symphony!
Serving Suggestions
 Creamy Topping: Serve with a dollop of whipped cream or vanilla ice cream for added richness
Beverage Pairing: A cup of freshly brewed coffee or spiced tea complements the cake beautifully.
Garnish: A sprinkle of cinnamon or caramel drizzle elevates the presentation and taste.
Frequently Asked Questions (FAQs)
Q1: Can I use pre-made apple pie filling?
A: Yes, though the flavor of homemade filling is unmatched, store-bought can save time.
Q2: How do I store leftovers?
A: Store in an airtight container at room temperature for up to 2 days or refrigerate for up to 5 days.
Q3: Can I make this gluten-free?
A: Absolutely! Substitute with your favorite gluten-free flour mix. Remember to check other ingredients for gluten traces.