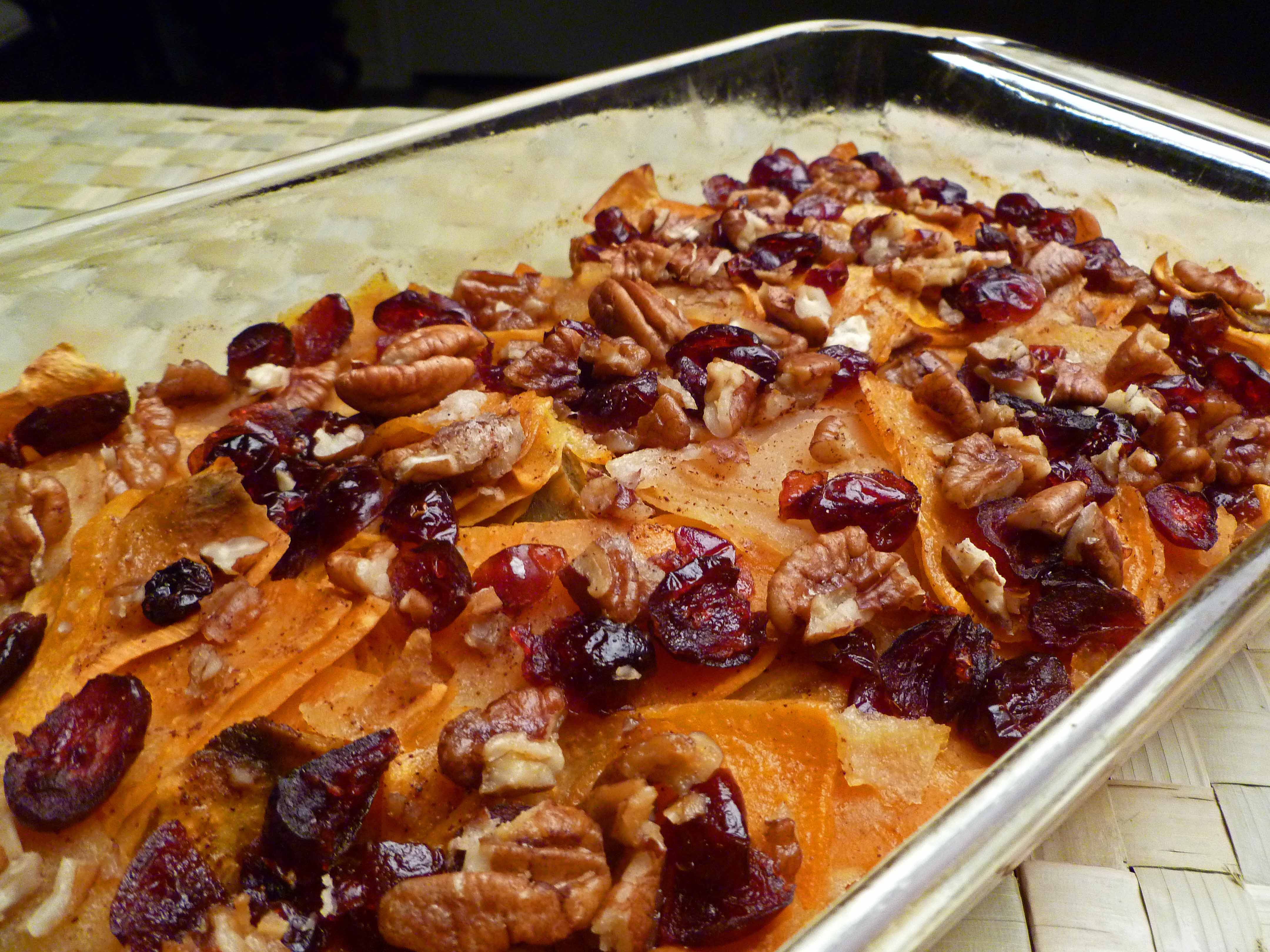 Ingredients
3 tablespoons packed brown sugar
½ teaspoon ground ginger
⅛ teaspoon salt
2 pounds sweet potatoes, peeled and cut into ½-inch slices
2 large apples, peeled, cored and sliced
2 tablespoons butter, melted
⅓ cup shredded coconut
¼ cup chopped pecans
Instructions
In a small bowl, combine the sugar, ginger and salt until well blended. Set aside
Coat a baking dish that will fit in your slow cooker with nonstick cooking spray.
Arrange half the sweet potato slices in the baking dish.
Cover the sweet potatoes with the apple slices.
Sprinkle half the brown sugar mixture over the apples.
Arrange the remaining sweet potato slices over the apples.
Sprinkle with the remaining brown sugar mixture.
Drizzle melted butter over the sweet potatoes.
Cover and cook on LOW until the sweet potatoes are tender when pierced with a fork, about 5 to 7 hours.
Combine the coconut and chopped pecans and sprinkle over the sweet potato apple casserole.
Uncover and cook 10 minutes more.