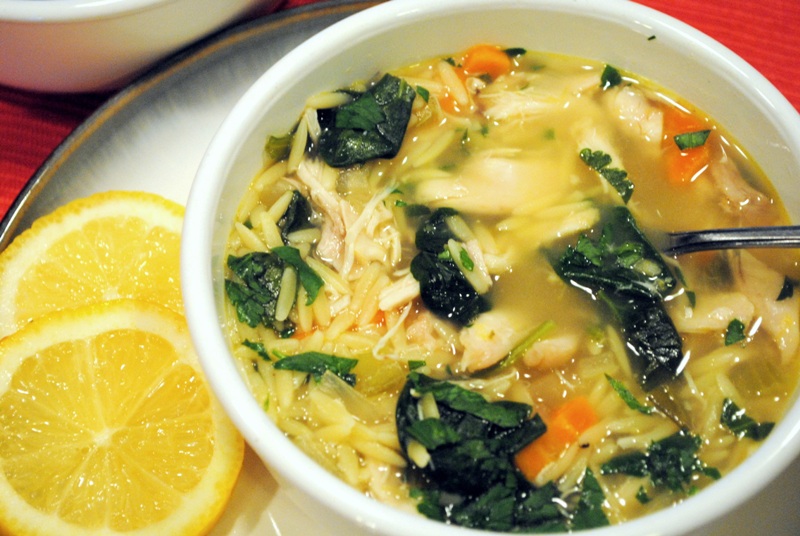 Ingredients:
-1 tablespoon diced shallot
-10 oz fresh spinach (stems off and rough chopped)
-1 15 oz. can of tomatoes with basil and orgeno
-1 cup sliced carrots
-1 1/2 cups chopped cooked chicken
-6 oz. sliced baby bella mushrooms
-8 oz. orzo pasta
-2 qts. chicken broth
-2 qts. water
– S&P
– Olive oil
Directions:
In a large pot, heat 2 tablespoons olive oil and saute the shallots for 3 minutes, add the carrots and mushrooms and continue to saute until mushrooms are light brown
Add tomatoes, chicken broth, water and chicken and bring to boil.  Simmer for 10 minutes then add spinach and orzo and cook until orzo is done.  Season with S&P.
Source : allrecipes.Com