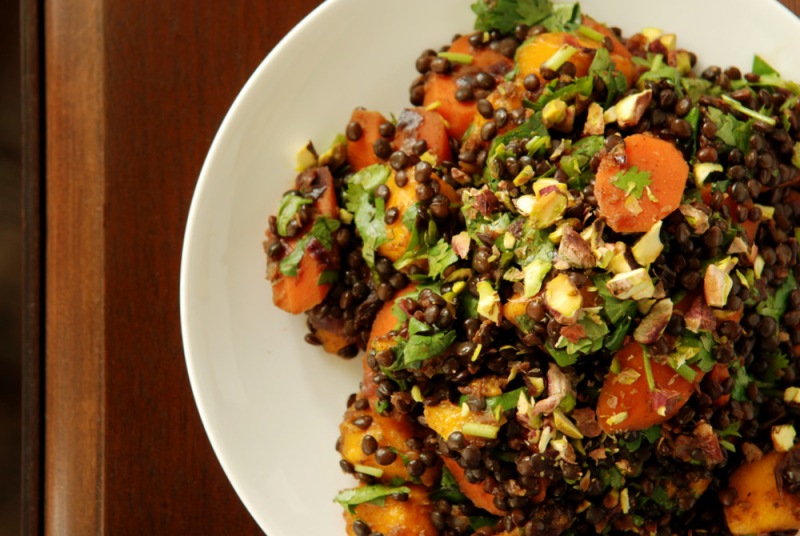 Ingredients:
Salad
½ cup millet
½ cup cooked lentils
2 medium carrots thinly sliced on sharp bias (½ cup)
½ medium red onion, thinly sliced (½ cup)
¼ cup sliced pitted Medjool dates
¼ cup chopped parsley
¼ cup roughly chopped pistachios
¼ cup pomegranate seeds
2 Tbs. minced green olives
1 Tbs. chopped mint
1 small orange, cut into pieces
Dressing
¼ cup cooked lentils
1 pitted Medjool date
2 Tbs. olive oil
2 Tbs. orange juice
1 Tbs. lemon juice
1 tsp. ras el hanout spice blend
Instructions:
To make Salad: Cook millet according to package directions. Spread cooked millet on plate, and chill in refrigerator.
Combine millet with lentils, carrots, onion, dates, parsley, pistachios, pomegranate, olives, and mint in salad bowl. Set aside.
To make Dressing: blend all ingredients in blender until smooth; season with salt and pepper, if desired.
Stir Dressing into Salad. Scatter orange pieces over top.
Source : allrecipes.com