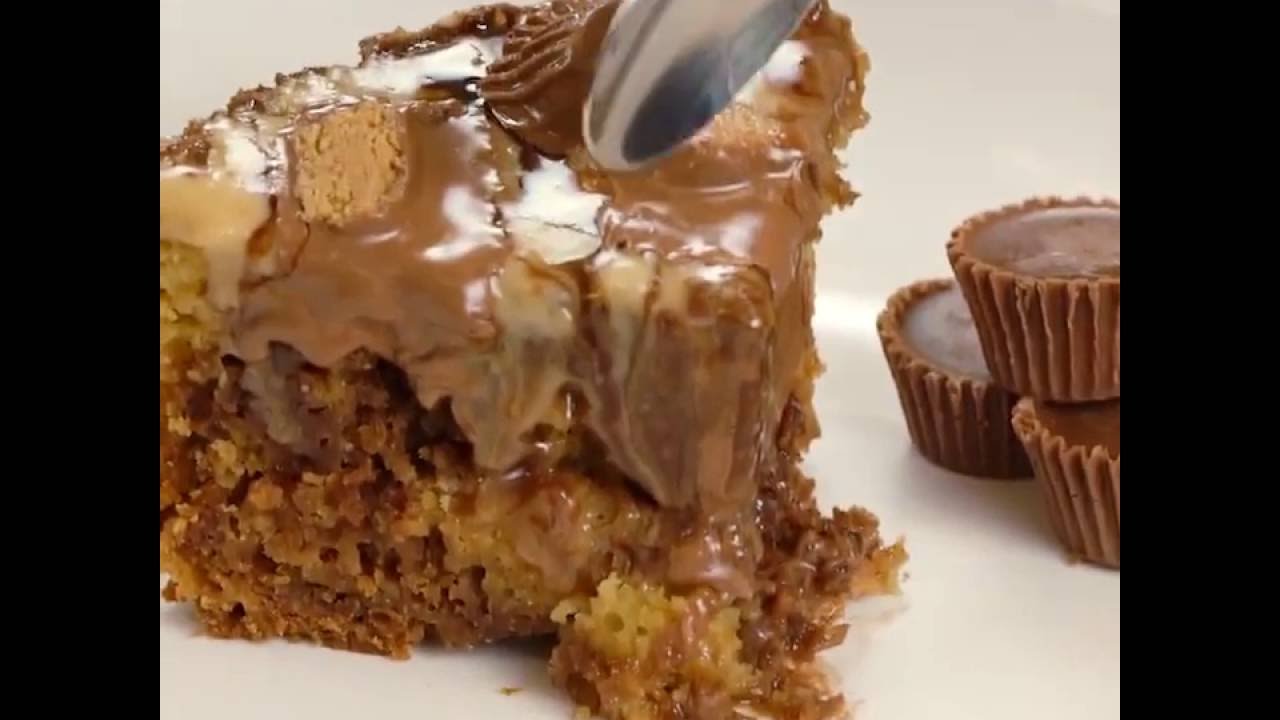 Ingredients:
Batter:
3 eggs
1 box yellow cake mix (15 oz)
1 cup water
½ cup peanut butter
1/3 cup butter
1 tb chocolate syrup
Topping:
3 tbsp peanut butter
3 tbsp milk
1 cup powdered sugar
1 tbsp chocolate syrup, to taste
1 cup mini Reese's cups (to taste), halved
Instructions:
1. For batter, combine eggs, cake mix, water, peanut butter and butter in large mixing bowl. Mix with whisk until smooth (a few small lumps are ok).
2. Remove 2/3 cup of the cake batter and put it in separate bowl. Add chocolate syrup to small batter bowl and mix until combined.
3. Pour half of cake batter from large bowl into slow cooker and spread into even layer. Pour chocolate batter on top and stir once or twice until appearance is swirled. Pour remainder of batter on top, gently spread evenly but do not mix.
4. Cook on high for four hours.
5. To make frosting, combine peanut butter, milk and powdered sugar in small bowl. Whisk until mixed well. When cake is finished cooking, pour frosting mixture on top and spread evenly. Drizzle chocolate syrup on top and sprinkle halved Reese's cups.
Source : allrecipes.com