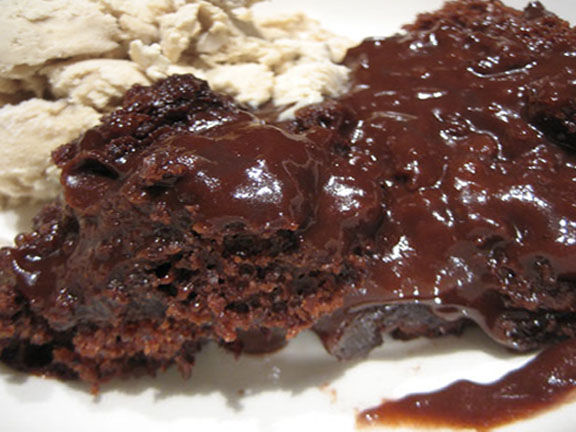 Ingredients:
1 box devil's food cake mix
3 eggs
1/3 cup canola oil
1 2/3 cup water
1 box instant chocolate pudding
2 cups milk
2 cups chocolate chips
Instructions:
1) In a bowl, add devil's food cake mix, eggs, canola oil and water. Use a hand mixer and combine ingredients. Pour cake batter into a greased slow cooker.
2) In a separate bowl, add instant chocolate pudding and milk. Mix until combined, and pudding forms. Add scoops of pudding to the cake batter.
3) Cover with chocolate chips.
4) Cover slow cooker and cook on high for 3 hours.
5) Serve and enjoy!
Source : allrecipes.com