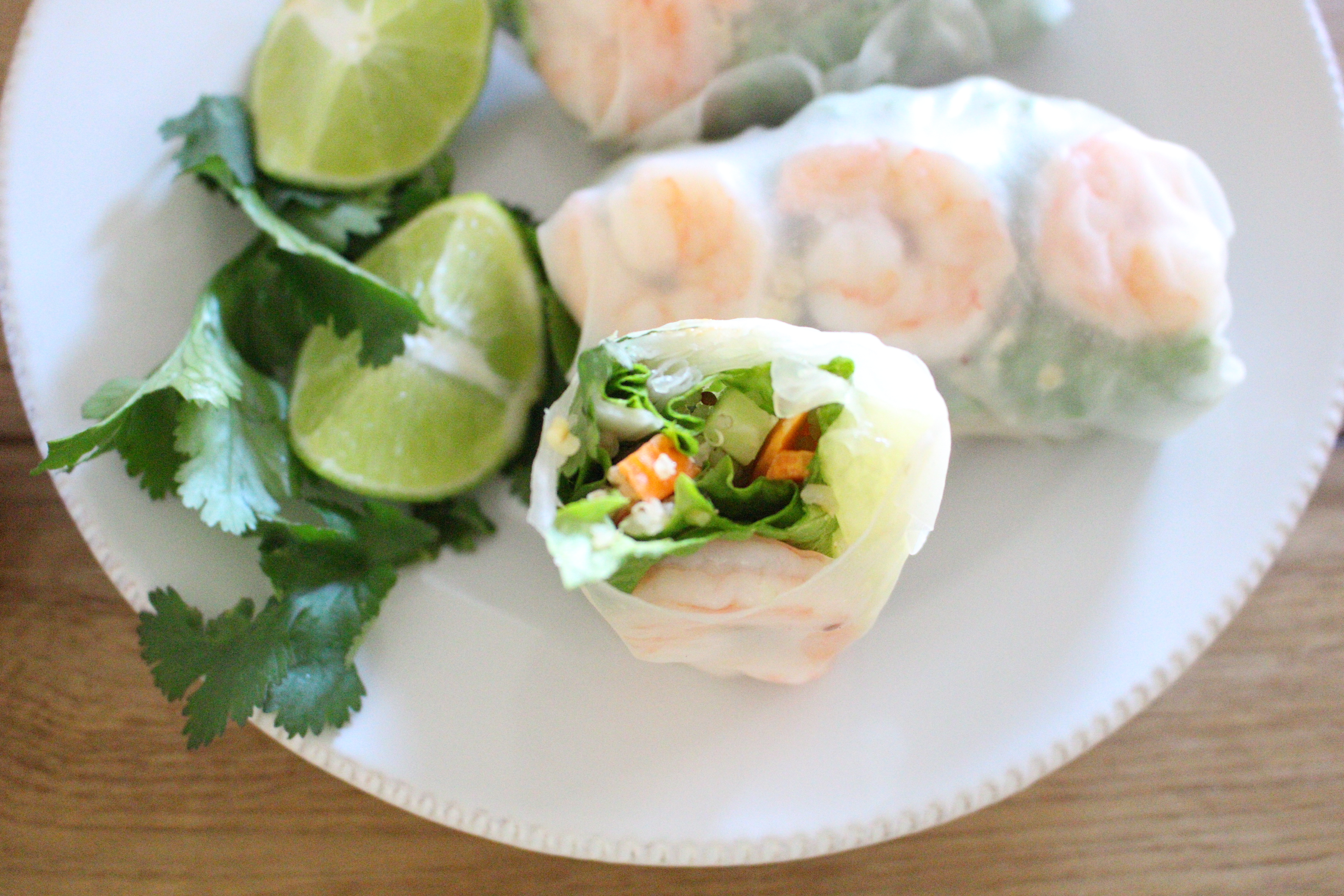 Ingredients
Shrimp Quinoa Vegetable Spring Rolls
6 spring roll wrappers
12 large shrimp, cooked
½ cup cooked quinoa
½ carrot, sliced thin
1 red bell pepper, sliced thin
1 cucumber, sliced thin
½ cup cilantro
Peanut dipping sauce
1 tablespoon creamy peanut butter
1 garlic clove, minced
2 tablespoons soy sauce
1 tablespoon water
Instructions
Shrimp Quinoa Vegetable Spring Rolls
Place 1 spring roll wrapper at a time in a bowl of warm water for 5-10 seconds until it softens up a bit. Place it on your work surface and add a handful of each veggie, quinoa and 2 shrimp each in the top center of the wrapper leaving enough space at the top to roll. (Do not over stuff) Fold the edge closest to you over the toppings and tuck the sides in and over the portion you just rolled. Roll away from you making sure to keep the spring roll tight. Repeat until you have used up all of the filling. Should make about 6 rolls.
Serve immediately with the Peanut dipping sauce. Cover with a damp cloth so they do not stick together if you won't be serving them right away.
Peanut dipping sauce
Whisk all of the ingredients together in a small bowl. Set aside until you are ready to use.
Source : allrecipes.Com