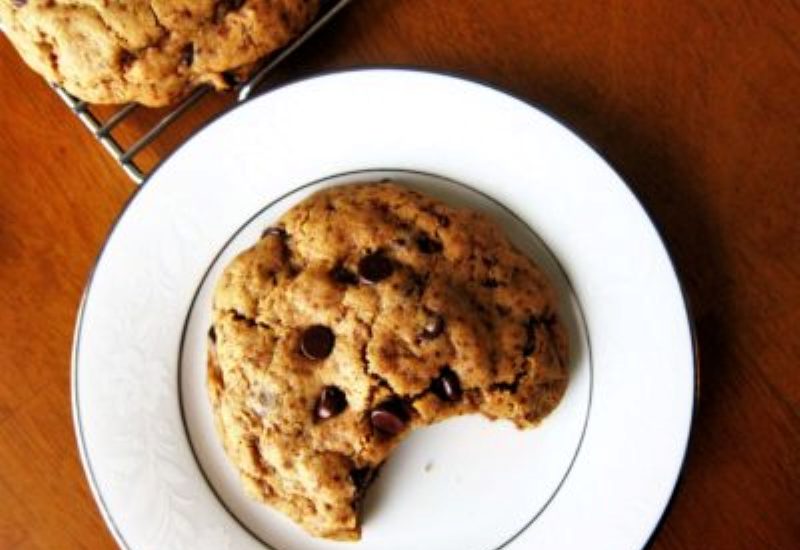 Ingredients
2 cups all purpose flour
1 teaspoon baking soda
2 teaspoons cornstarch
½ teaspoon salt
½ cup plus 6 tablespoons unsalted butter, softened
¾ cup light brown sugar
¼ cup granulated sugar
1 large egg
1 teaspoons vanilla
1 cup semisweet chocolate chips (or milk chocolate if you prefer)
20 kraft caramels, or 20 rolo chewy caramels ** see note
coarse sea salt for sprinkling
Instructions
Preheat the oven to 350 degrees. Line a baking sheet with parchment paper and set aside.
In a medium bowl whisk the flour, baking soda, cornstarch and salt.
In another medium bowl or stand mixer add the butter, and sugars and beats until fluffy. Add the egg and vanilla and beat until incorporated.
Add the wet ingredients to the dry ingredients and combine. Fold in chocolate chips.
Roll about 2 tablespoons of the cookie dough into a ball. Add one caramel into the center and fold the dough over the caramel and form a ball. Place onto the cookie sheet.
Bake for 8-10 minutes or until they are lightly golden brown. Remove from the oven and let rest for 10 minutes. Sprinkle with sea salt. Transfer to a wire rack to cool completely.