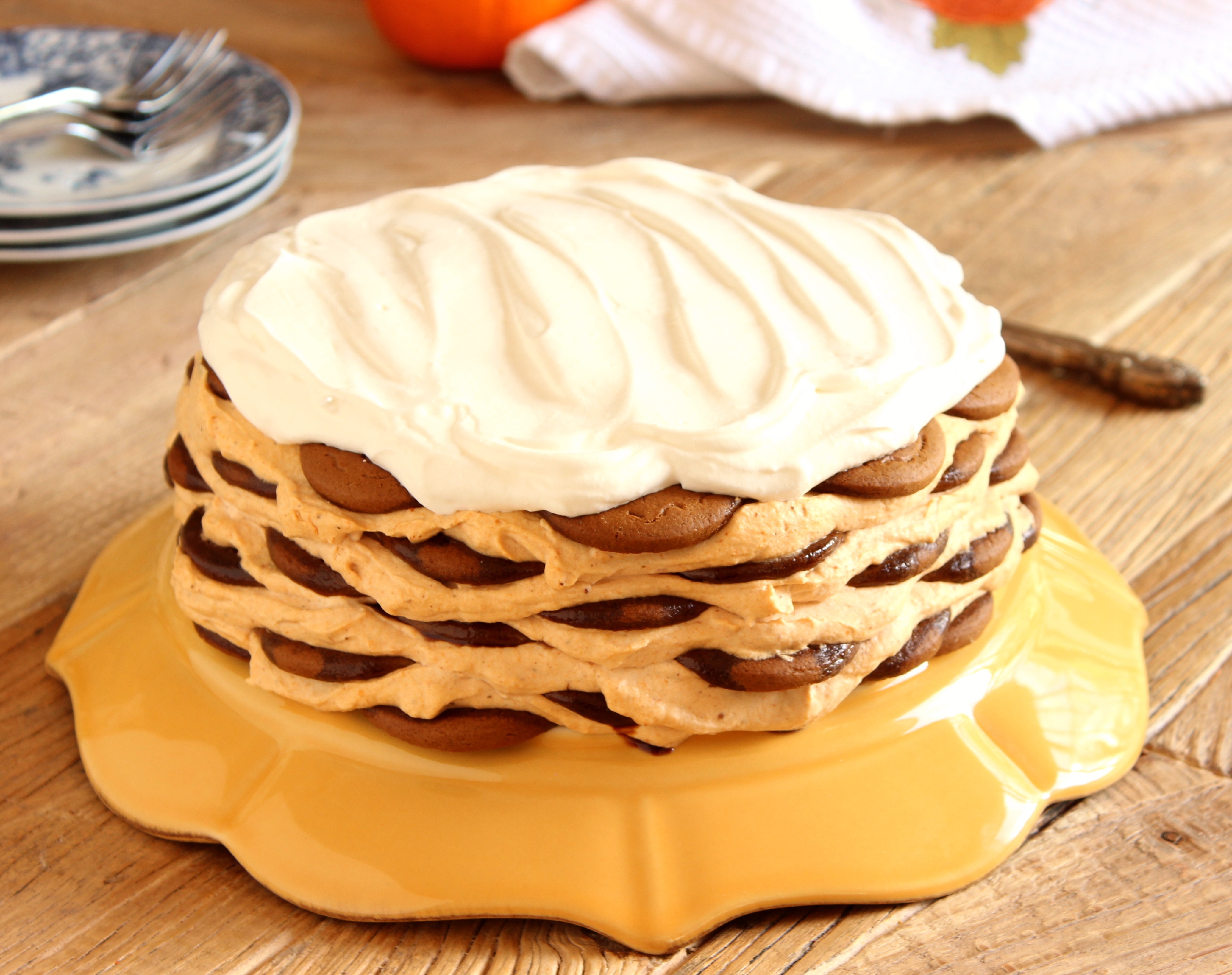 Ingredients
roughly 40 square graham crackers (20 if you have the long rectangular ones)
2½ cups heavy whipping cream
1 cup powdered sugar
1 teaspoon cinnamon
⅛ teaspoon ground cloves
⅛ teaspoon ground nutmeg
1 teaspoon vanilla
1 (14oz) can pumpkin puree (about 2 cups)
Instructions
In a large bowl, beat cream with an electric mixer on high until soft peaks form. Add sugar and beat until stiff peaks form. Set aside 1 cup and refrigerate.
Add cinnamon, cloves, nutmeg, vanilla and pumpkin and beat on low just until incorporated.
Place one single layer of graham crackers into the bottom of an 8×8″ pan. Top with ¼ of the pumpkin mixture (I like to use a piping bag to do this — it goes quickly and is easier to spread!).
Repeat layers 3 more times, so that there are 4 layers of graham crackers each topped with ¼ of the pumpkin mixture.
Refrigerate at least 4 hours, until cake is set and graham crackers have softened. Cut into squares and serve with reserved whipped cream.
Source : allrecipes.com