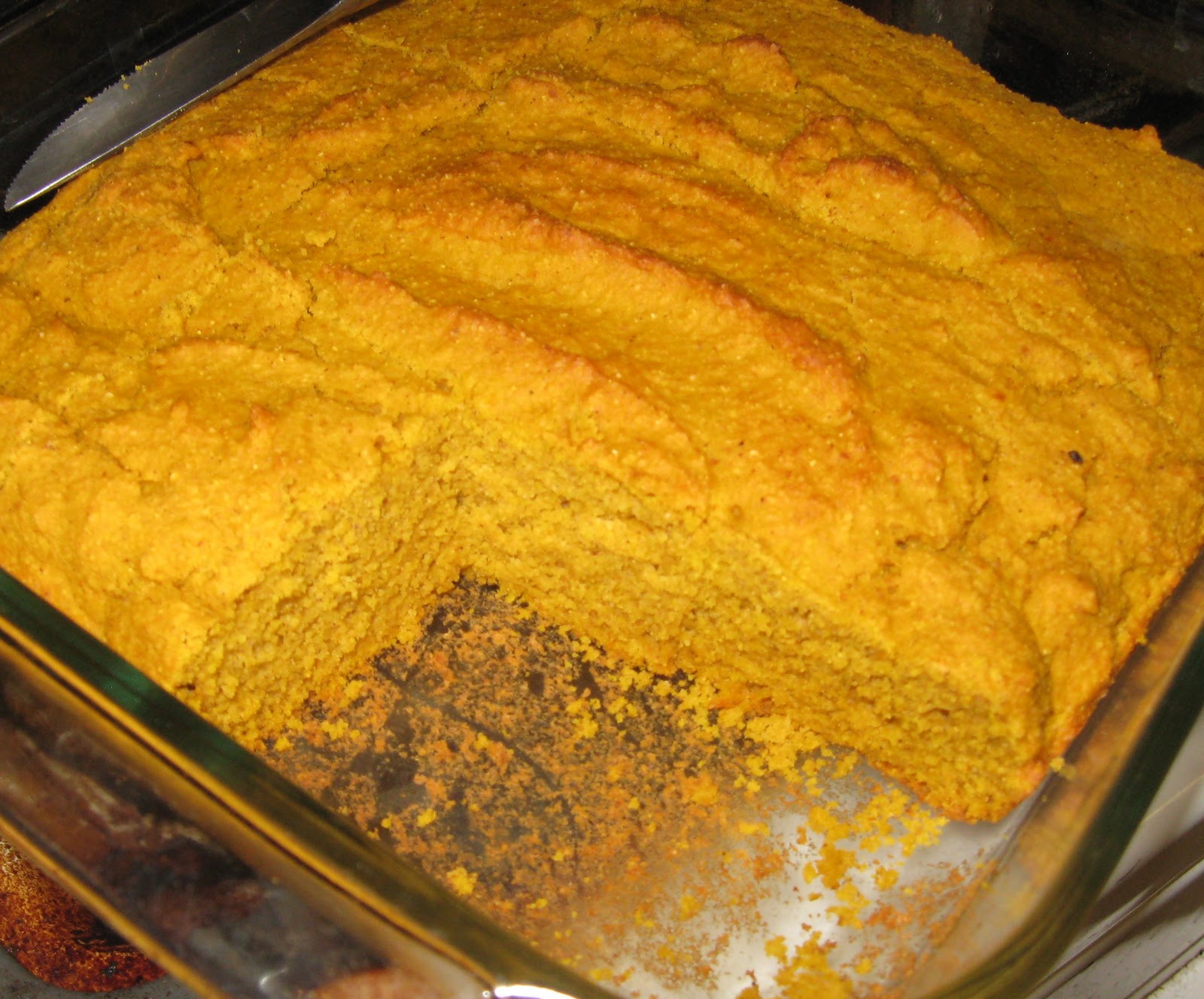 Ingredients
1 cup whole wheat flour
1 cup cornmeal
1 cup canned pumpmin puree
1 cup fat free milk
1/4 cup honey
1/4 cup coconut oil (melted)
1 large egg
1 tbsp baking powder
1/2 tsp cinnamon
1/2 tsp allspice
Instructions
Preheat oven to 400 degrees. Spray a square (7" x 7") baking dish with nonfat cooking spray.
Mix the flour, cornmeal, baking powder, salt, and spices in a bowl.
In another bowl, combine the oil, honey, egg, pumpkin puree, and milk. Mix well.
Combine the wet and the dry mixtures together and mix well.
Spoon only into the baking dish, and bake in the oven for 25-30 minutes, or until a toothpick inserted in the center comes out clean.
Let cool, then remove from pan, cut into 12 squares, and serve.
Source : allrecipes.Com