If you've ever shopped for furniture you know things can add up pretty quickly! My best friend recently purchased her first home and wanted to move in with some fresh pieces. We found an upholstered headboard online for $800! Yikes! After looking at it for a bit, I decided to spend a few bucks and try to make it myself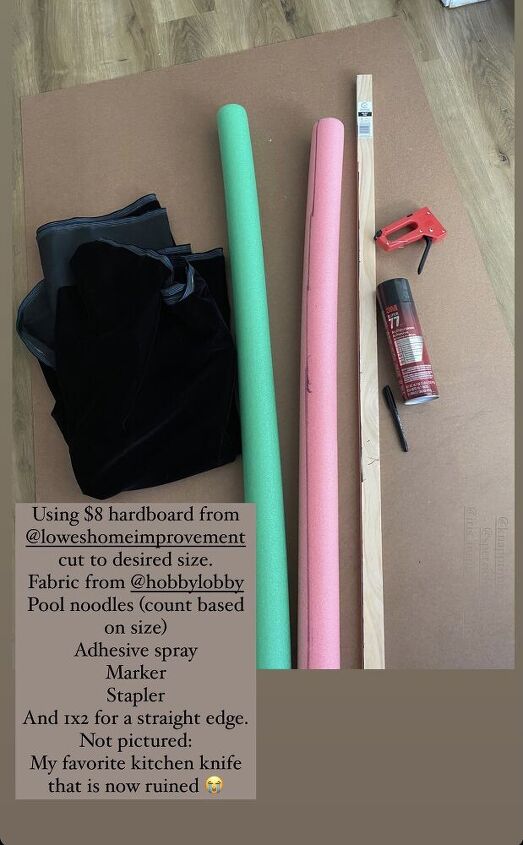 We picked up some hardboard from Lowes and had it cut to her desired size (totally up to you). We then hit the swimming aisle of Target and got 20 thick pool noodles. They carry two sizes and she preferred the larger ones. Lastly, a quick stop at Hobby Lobby for this yummy black velvet fabric (add 2-3 inches to your board size to determine fabric dimensions). The rest of the supplies I had at home.
3M adhesive spray
Staple gun
Marker
Sharp knife or box cutter
Scrap 1×2 or straight edge to draw a straight line.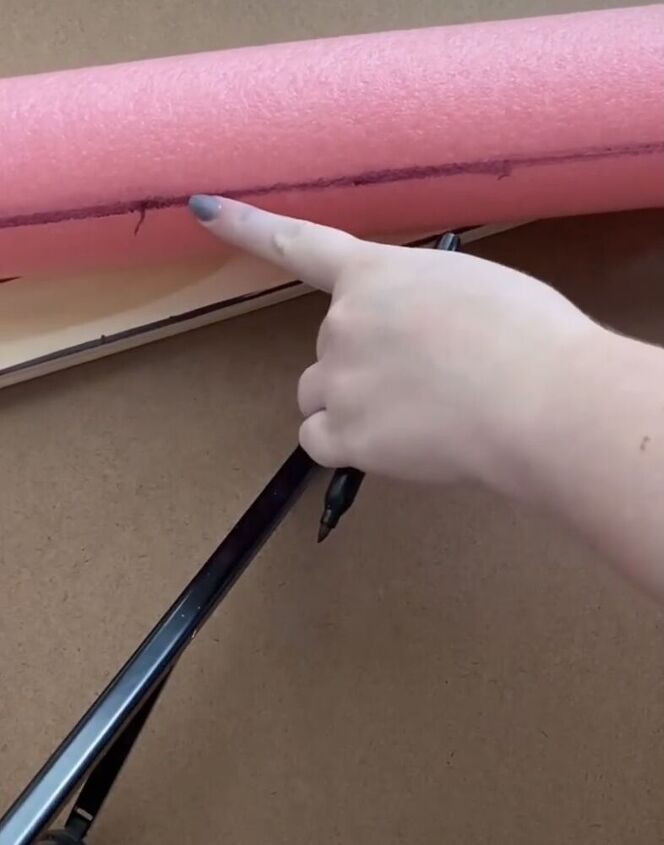 You'll start by using your marker and straight edge scrap to make a perfectly straight line down both long sides of your noodle. This will ensure all noodles are the same thickness. Then you will cut down both lines to split your pool noodle in half.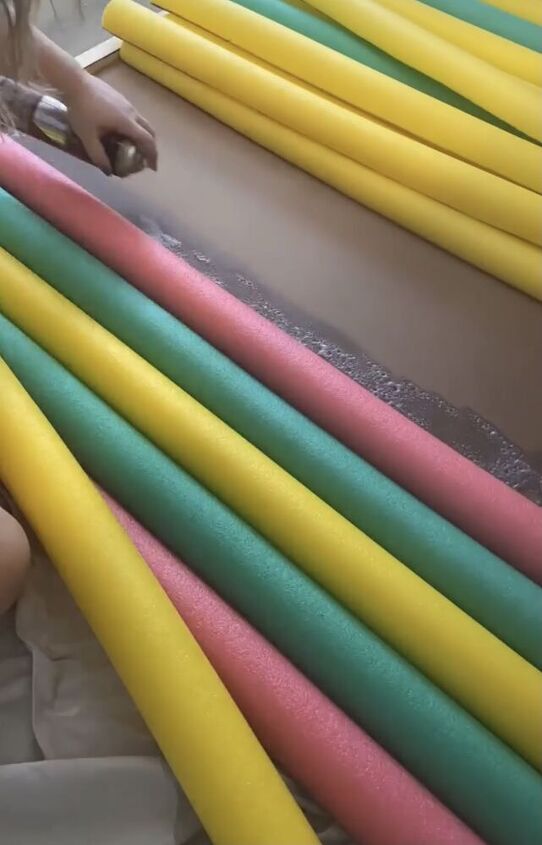 Once they are all cut you will lightly spray your hardboard (small sections at a time cause it dries quickly) and add your your noodles.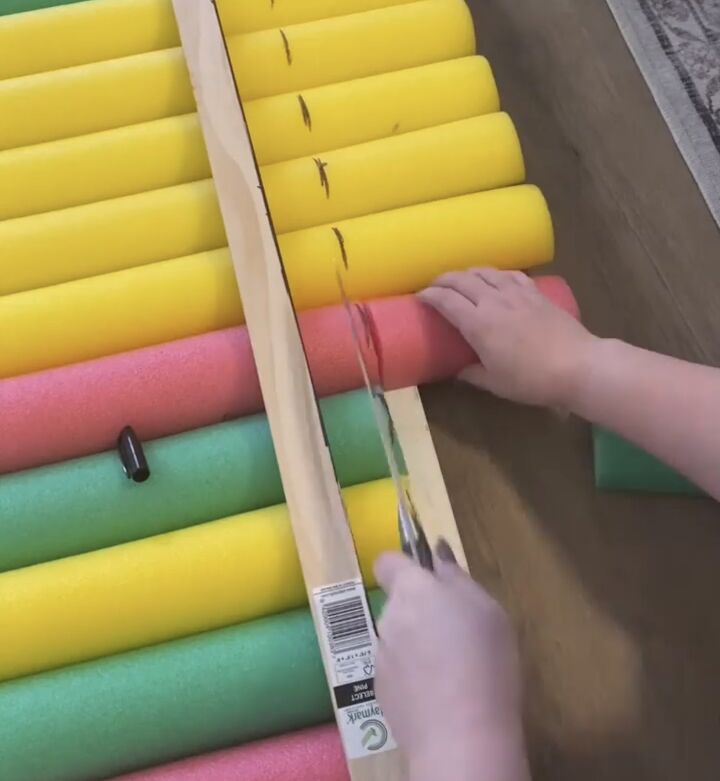 Then cut off the excess material.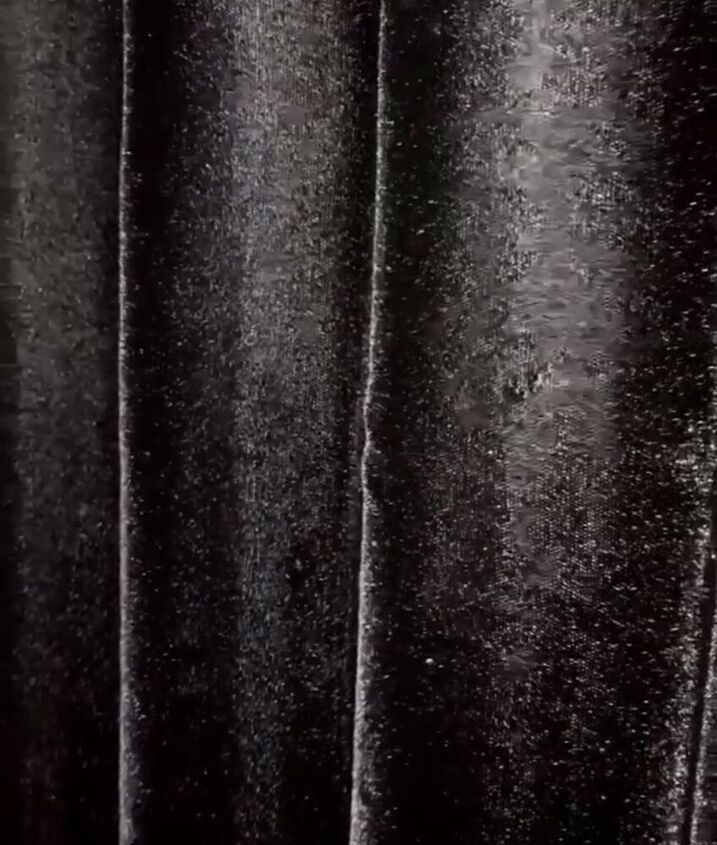 I don't have a photo of me installing the fabric unfortunately. It is quite simple to explain though. Lightly spray one noodle at a time and lay over the fabric. Use your marker end to work the material into the creases. Repeat for each noodle and let dry. When dry flip it over and staple the extra material to the back of the hardboard.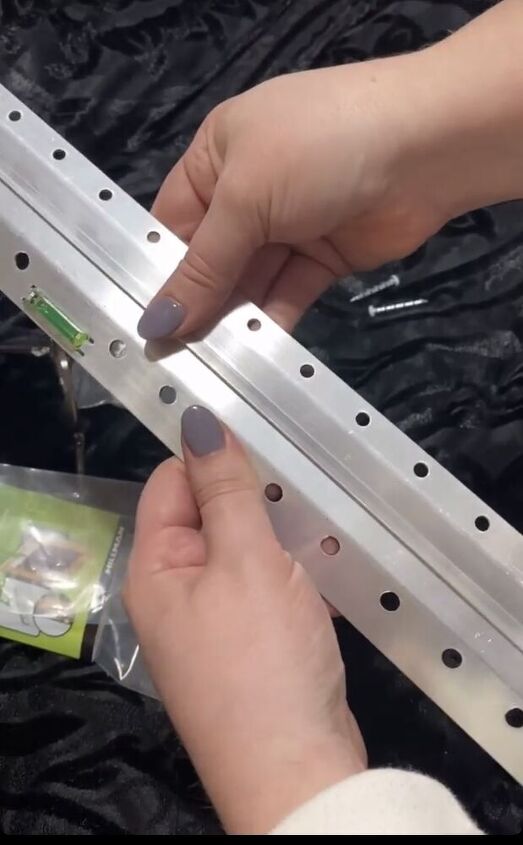 Optional step: I used this French cleat from Lowes to attach the headboard to the wall. Follow instructions on packaging for proper instal to your wall.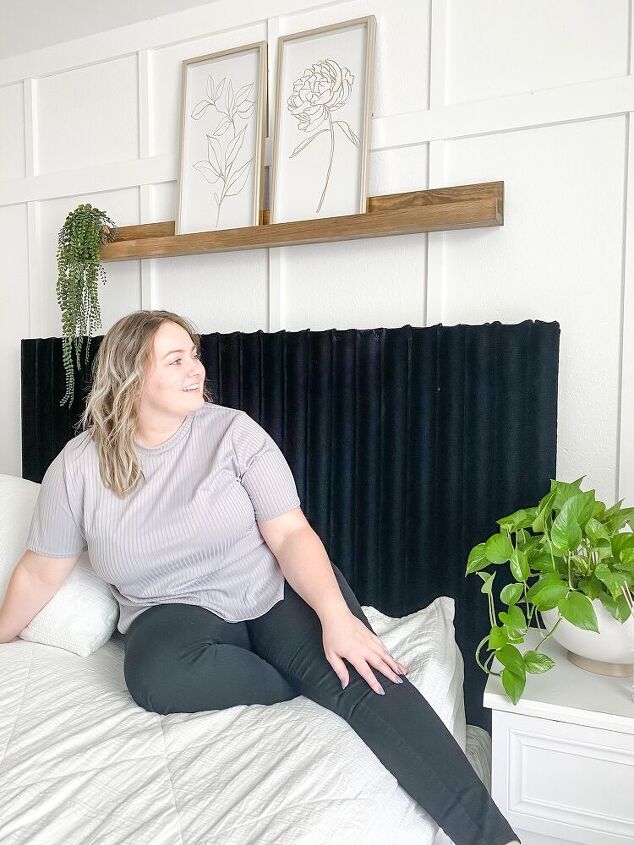 Thats it! This project was so fun and cost less than 1/4 of the price of the one we saw online. If you'd like a video tutorial I have one available on my Instagram @beingjsmith. Scroll through my highlights for "HEADBOARD". Id love for you to give me a follow while you there so you don't miss many other projects like this.