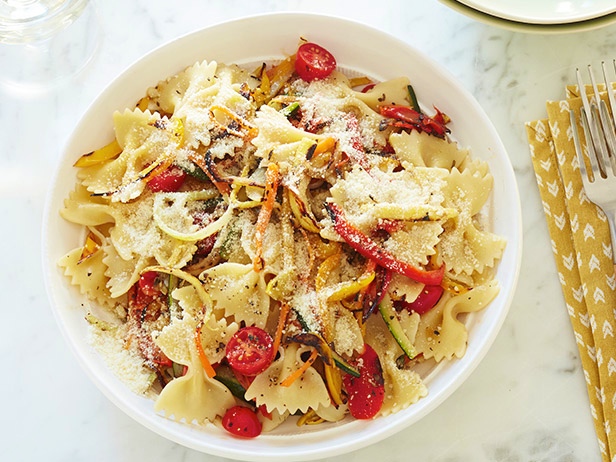 Ingredients
3 cups uncooked fusilli pasta (I used a combination of penne and fusilli)
2 cups frozen broccoli, cauliflower and carrots
1 cup frozen peas
1 red pepper, diced
1 teaspoon crushed garlic from the jar (or 1 clove, minced)
1 can (12 ounces) reduced fat evaporated milk (2%)
½ cup milk
1 tablespoon cornstarch
½ teaspoon salt
1 cup reduced fat shredded cheese (I used an Italian cheese blend mozzarella, parmesan, asiago, etc.)
2 teaspoons butter, cut into little bits
Instructions
Cook the pasta according to the package directions for about half the suggested cooking time and drain.
Meanwhile, combine the broccoli, cauliflower, carrots, peas, red pepper and garlic in the slow cooker. (I used the 2 quart crock from my 3 in 1 crockpot because I thought a 4 quart would be too big. I think a 3 quart would be about perfect.)
In a bowl, combine the evaporated milk, milk, cornstarch, salt and cheese.
Transfer the pasta to the slow cooker, stir in the milk mixture and dollop with the bits of butter.
Cook on low for 3 to 4 hours, until the pasta and vegetables are tender.
Source : allrecipes.Com