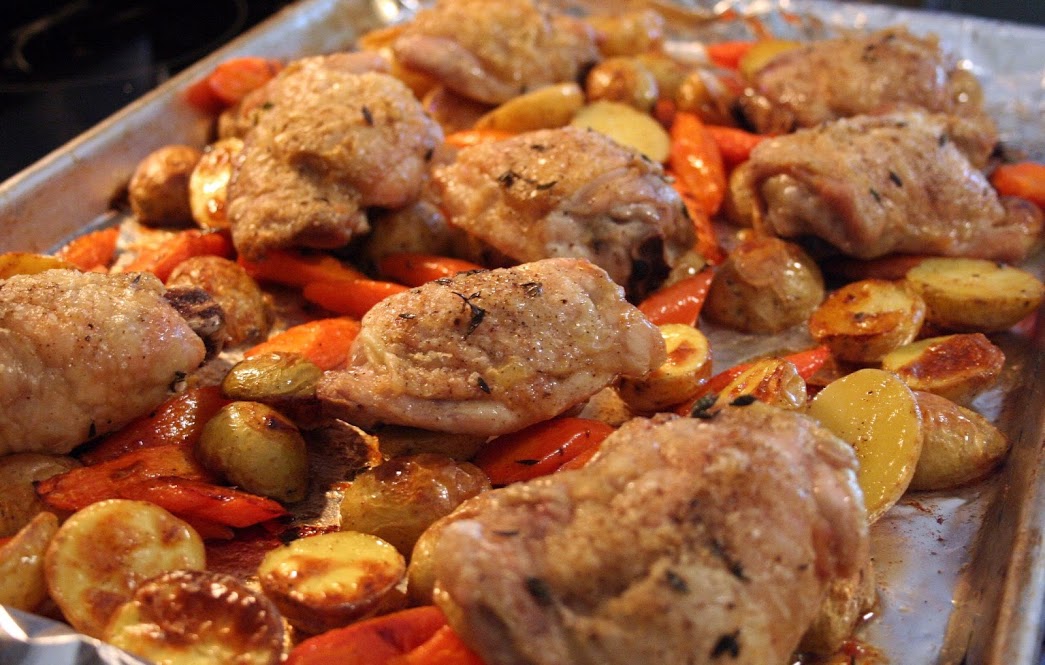 Ingredients
3 pounds skinless, boneless chicken breast halves
6 potatoes, cut into bite-sized chunks
1 onion, chopped
1/2 cup ketchup
6 tablespoons brown sugar
1/4 cup Worcestershire sauce
1/4 cup white vinegar
1/4 cup margarine
2 tablespoons lemon juice
2 teaspoons dry mustard
2 teaspoons salt
2 teaspoons paprika
2 teaspoons chili powder
1 pinch red pepper flakes
Directions
Preheat oven to 325 degrees F (165 degrees C).

Arrange chicken breasts, potatoes, and onion in a large baking dish.

Mix ketchup, brown sugar, Worcestershire sauce, vinegar, margarine, lemon juice, dry mustard, salt, paprika, chili powder, and red pepper flakes in a saucepan. Bring sauce to a boil, stirring constantly to dissolve brown sugar and salt. Pour the sauce over chicken and vegetables. Cover dish with aluminum foil.

Bake in the preheated oven until chicken is no longer pink, the juices run clear, and the sauce has thickened, about 2 hours. An instant-read meat thermometer inserted into the center of a breast should read at least 160 degrees F (70 degrees C).
Source : allrecipes.Com