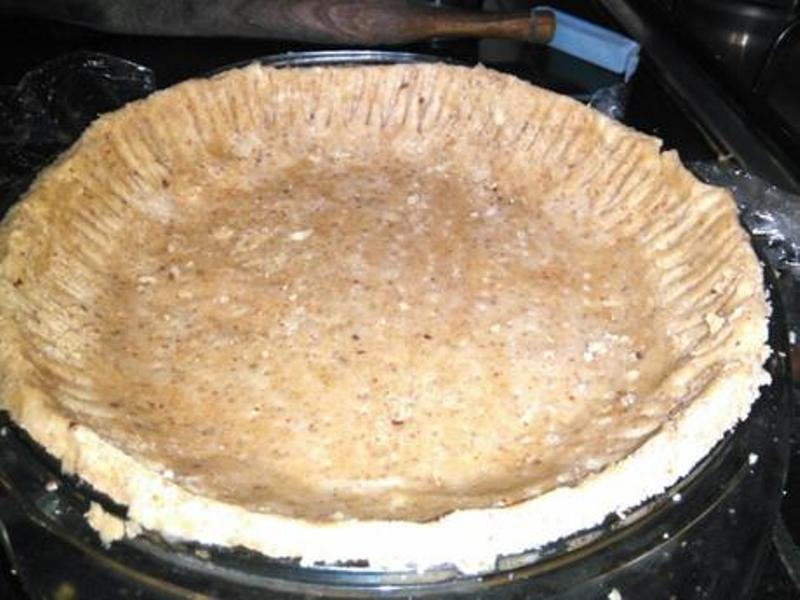 Ingredients:
Crust
¾ cup whole-wheat pastry flour
¼ cup all-purpose flour
¼ cup ground flaxseeds or flaxseed meal
⅛ tsp. salt
2 Tbs. butter
2 Tbs. canola oil
Filling
1 tsp. olive oil
1 lb. mixed mushrooms, sliced (6 cups)
1 small onion, peeled and chopped
3 cloves garlic, minced (1 Tbs.)
1 Tbs. minced fresh thyme
2 large eggs
3 egg whites
1 ½ cups 1% milk
2 tsp. Dijon mustard
¼ tsp. grated fresh nutmeg
¾ cup grated Gruyère or Swiss cheese
Instructions:
1. To make Crust: Preheat oven to 350°F.
2. Whisk together flours, ground flaxseeds, and salt in large bowl.
3. Heat butter in small skillet over low heat; cook until butter turns deep golden brown. Stir browned butter and oil into flour mixture with fork. Gradually stir in 5 Tbs. ice water until dough forms easy-to-handle ball. Roll ball into 12-inch circle, then press dough into 10-inch pie pan. Crimp dough at edges, and prick Crust bottom all over with fork; bake 10 minutes, then remove from oven to cool. Coat Crust edges with nonstick spray.
4. To make Filling: Heat oil in large skillet over medium-high heat. Add mushrooms and onion; sauté 8 minutes, or until browned and mushroom liquid has evaporated. Stir in garlic and thyme.
5. Whisk together eggs and egg whites in bowl. Whisk in milk, mustard, and nutmeg. Season with salt and pepper, if desired.
6. Sprinkle half of grated cheese in Crust. Top with mushroom mixture, then remaining cheese. Pour egg mixture over all ingredients, making sure mushrooms remain well-distributed in Crust. Bake 1 hour, or until sharp knife inserted into center comes out clean. Cool 10 minutes before slicing and serving.
Source : allrecipes.Com