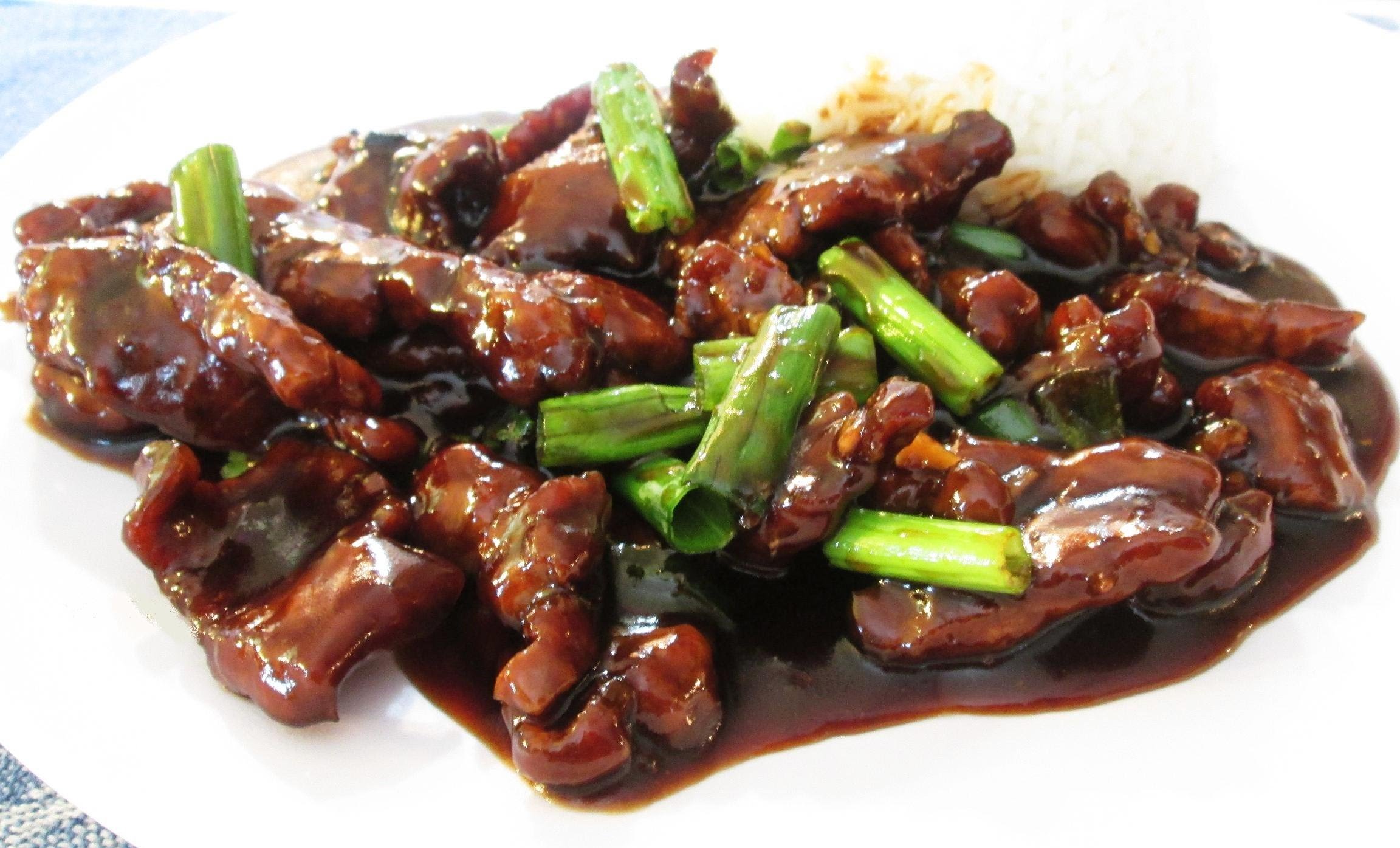 Ingredients
2 pounds boneless sirloin tip roast
1/2 cup soy sauce
2 tablespoons dry sherry
2 teaspoons sesame oil
3 tablespoons cornstarch
2 tablespoons brown sugar
2 teaspoons crushed red pepper
5 whole dried red chile peppers
3/8 cup vegetable oil, divided
4 bunches green onions, cut into 2 inch pieces
Directions
Partially freeze the roast for easier slicing. Slice the roast into 3×1/2 inch strips, and set aside.
In a large bowl, combine well the soy sauce, sherry, sesame oil, cornstarch, brown sugar, crushed red pepper and whole chile peppers. Place beef in the mixture and coat well. Cover and refrigerate for 20 to 30 minutes.
Heat 2 tablespoons of the oil in a large skillet or wok over medium hhigh heat. Place green onions in the hot oil. Cover, reduce heat to low and cook 6 minutes, or until tender. Remove green onions and set aside.
In the same skillet or wok, heat remaining 1/4 cup of oil over medium high heat. Add beef mixture and saute for 5 minutes, or until the beef is thoroughly cooked. Return green onions to the pan and saute for 30 seconds more, or until heated through.
Source : allrecipes.Com