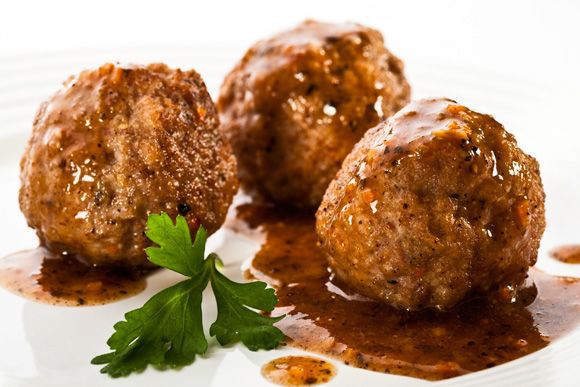 4 slice
white bread
, torn into pieces
2 tbsp
milk
1 clove
garlic
1
onion
, quartered
4 tsp
dried mint
1 tsp
salt
1
black pepper
, ground, to taste
1⁄2 lb
ground beef
1⁄2 lb
ground lamb
4
egg
1⁄2 cup
all-purpose flour
, for dredging
1
vegetable oil
, for frying
Moisten the bread pieces with the milk in a large bowl, and set aside. Mince the garlic in a food processor, then add the onion, mint, salt, and pepper. Process until the onion is finely chopped. Add the onion mixture to the bowl with the moist bread, along with the beef, lamb, and eggs. Mix with your hands until thoroughly blended.
Roll the mixture into balls measuring 1 1/2 to 2 inches in diameter. Place the flour in a shallow pan, and roll the balls in the flour to coat. Shake off any excess flour, and place the meatballs onto a plate or baking sheet, pressing to flatten slightly. This will keep them from rolling away.
Heat 1 inch of oil in a large skillet over medium heat. Add the meatballs, 8 or 10 at a time, and cook until nicely browned on the outside, and no longer pink in the center, about 10 minutes; drain on a paper towel-lined plate. Repeat with remaining meatballs.
Source : allrecipes.Com