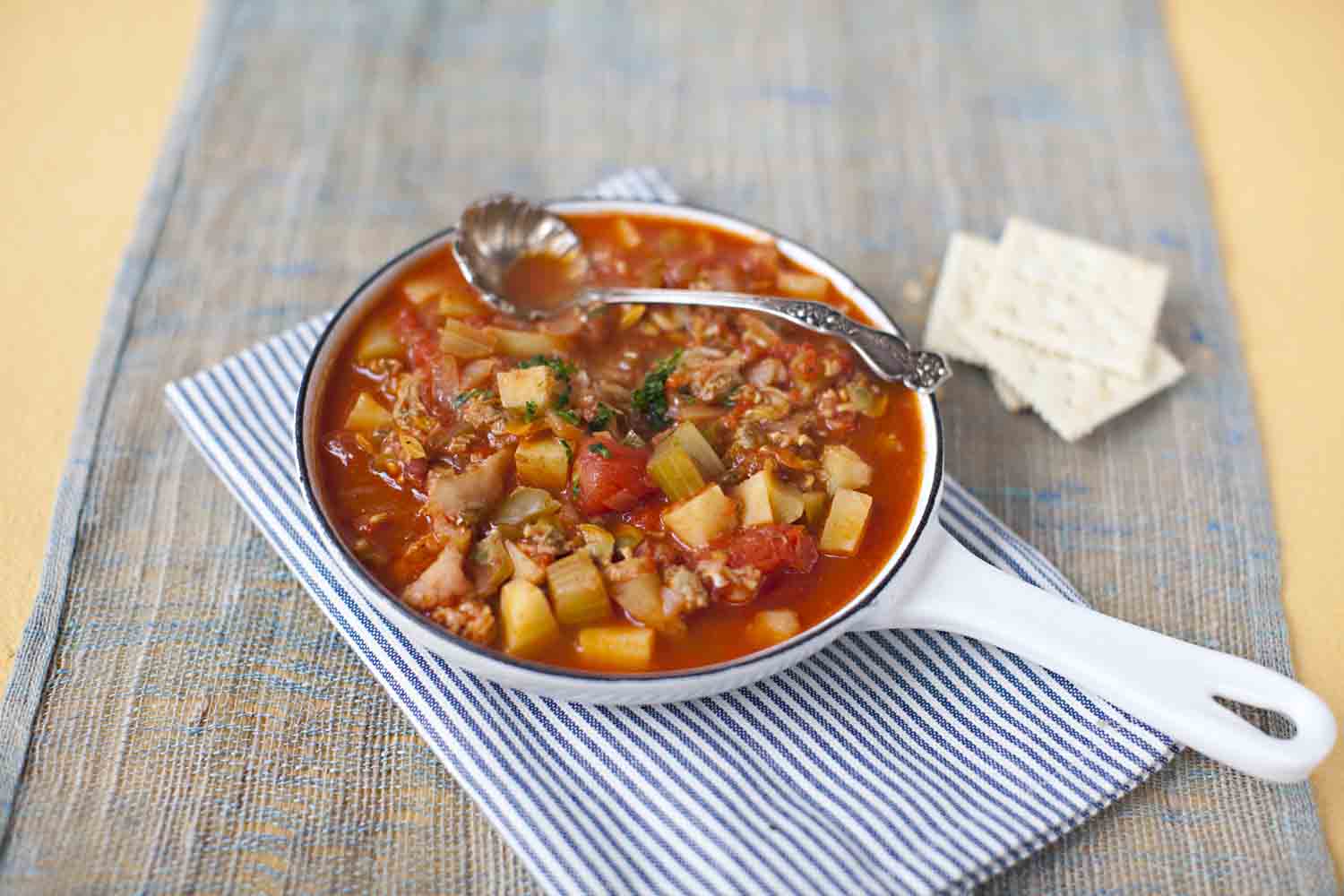 Ingredients
2 cans (6-1/2 ounces each) chopped clams
2 cups peeled waxy potatoes (such as red or yukon gold), cut into ½-inch cubes
1 cup chopped onion
1 cup chopped celery with leaves
½ cup chopped green bell pepper
1 can (14-15 ounces) Italian-style stewed tomatoes, undrained
1-1/2 cups spicy tomato or vegetable juice (I used spicy V-8)
½ teaspoon salt
1 teaspoon dried thyme crushed
1 bay leaf
¼ cup chopped fresh parsley (optional)
4 slices bacon, cooked until crisp, drained and crumbled, for serving (optional)
Instructions
Use a 3-1/2 to 4-Quart slow cooker.
Drain the clam liquid into the crock pot. Cover the clams and refrigerate until needed.
Add the potatoes, onion, celery, green pepper, undrained tomatoes, tomato or vegetable juice, salt, thyme and bay leaf to the slow cooker and stir to combine.
Cover and cook on LOW 6 to 8 hours, or until the vegetables are tender.
Add the chopped clams and turn the slow cooker to HIGH. Cover and cook until the clams are heated, about 5 minutes. Discard the bay leaf and stir in fresh parsley if using.
Serve topped with crumbled bacon, if desired.
Source : allrecipes.Com