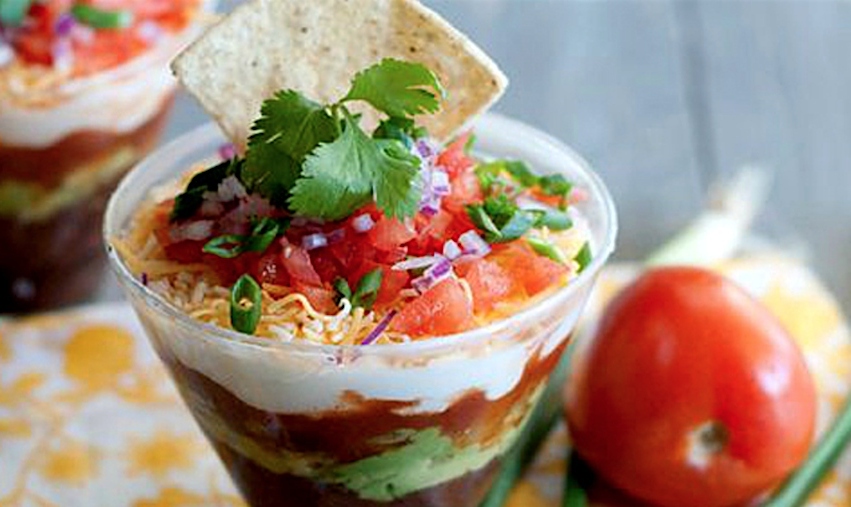 Ingredients
1 (16 oz) can refried beans
½ package taco seasoning
2 cups guacamole
1 (8 oz) container sour cream
2 cups salsa or pico de gallo
1 cup shredded cheddar cheese
2 tomatoes, diced
½ bunch of green onions, sliced
1 (2.25 oz) can of sliced olives, drained
9 ounce plastic tumblers
tortilla chips
cilantro for garnish if desired
Instructions
In a small bowl mix taco seasoning with refried beans. If you want to use the other half of the taco seasoning, mix it with the sour cream.
Layer the dip in each cup with a small spoon. I found it best to layer in this order. Refried beans, guacamole, sour cream, salsa, cheddar cheese, tomatoes, olives, and green onions. Garnish with cilantro if desired.
Store in the refrigerator until serving and serve with chips.
Source : allrecipes.Com