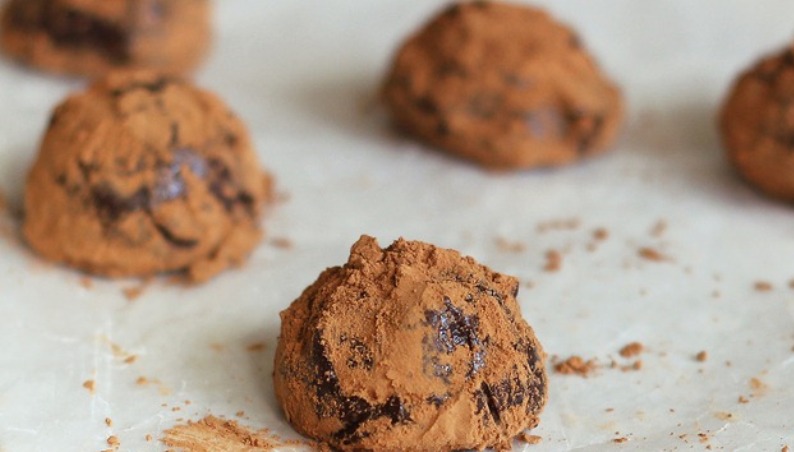 3⁄4 cup
raw cashews
3⁄4 cup
cold water
1 lb
bittersweet chocolate
, chopped
1
cocoa powder
Put cashews and cold water in a blender and blend on high speed for 1-2 minutes. Scrape down the sides and blend again until the mixture is the consistency of heavy cream.
Melt chocolate on the stove in a double boiler or for 30 second intervals in the microwave, stirring occasionally. Heat just until almost completely melted, then stir to melt the last few pieces of chocolate. Let the chocolate sit for a few minutes until it is cool enough to work with.
Fold together chocolate and cashew cream. Stir slowly to avoid creating bubbles. Refrigerate until set, but not hard, about 2 hours. Form into balls and roll in cocoa powder.
Source : allrecipes.com