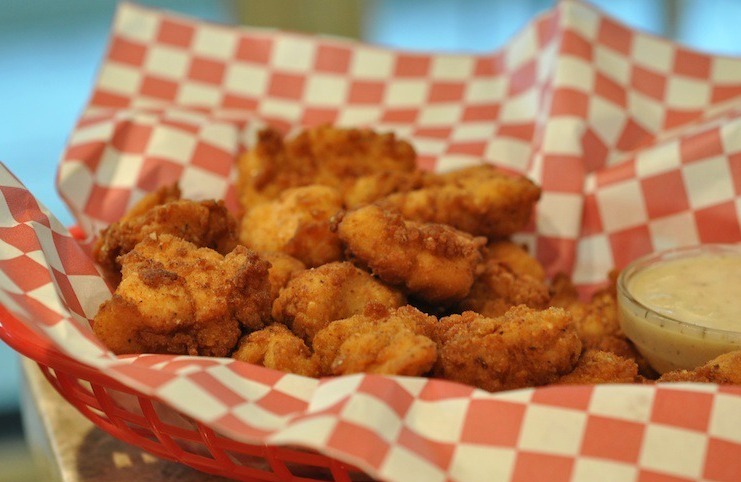 Ingredients:
¼ cup pickle juice
2 tbsp powdered sugar
2 large chicken breasts
1 cup flour
1 egg
1 tsp salt
1 pinch pepper
Oil for frying
Instructions:
1. Cut chicken into bite-sized cubes and place in mixing bowl. Pour pickle juice and powdered sugar on top. Mix with hands and refrigerate for one hour.
2. In a large Ziploc bag, mix flour, egg, salt and pepper. Add chicken and shake in bag until coated.
3. Deep fry in hot oil until breading is golden brown and chicken is no longer pink in the center. Drain on a paper towel-lined plate and serve with your favorite dipping sauce.
Source : allrecipes.com