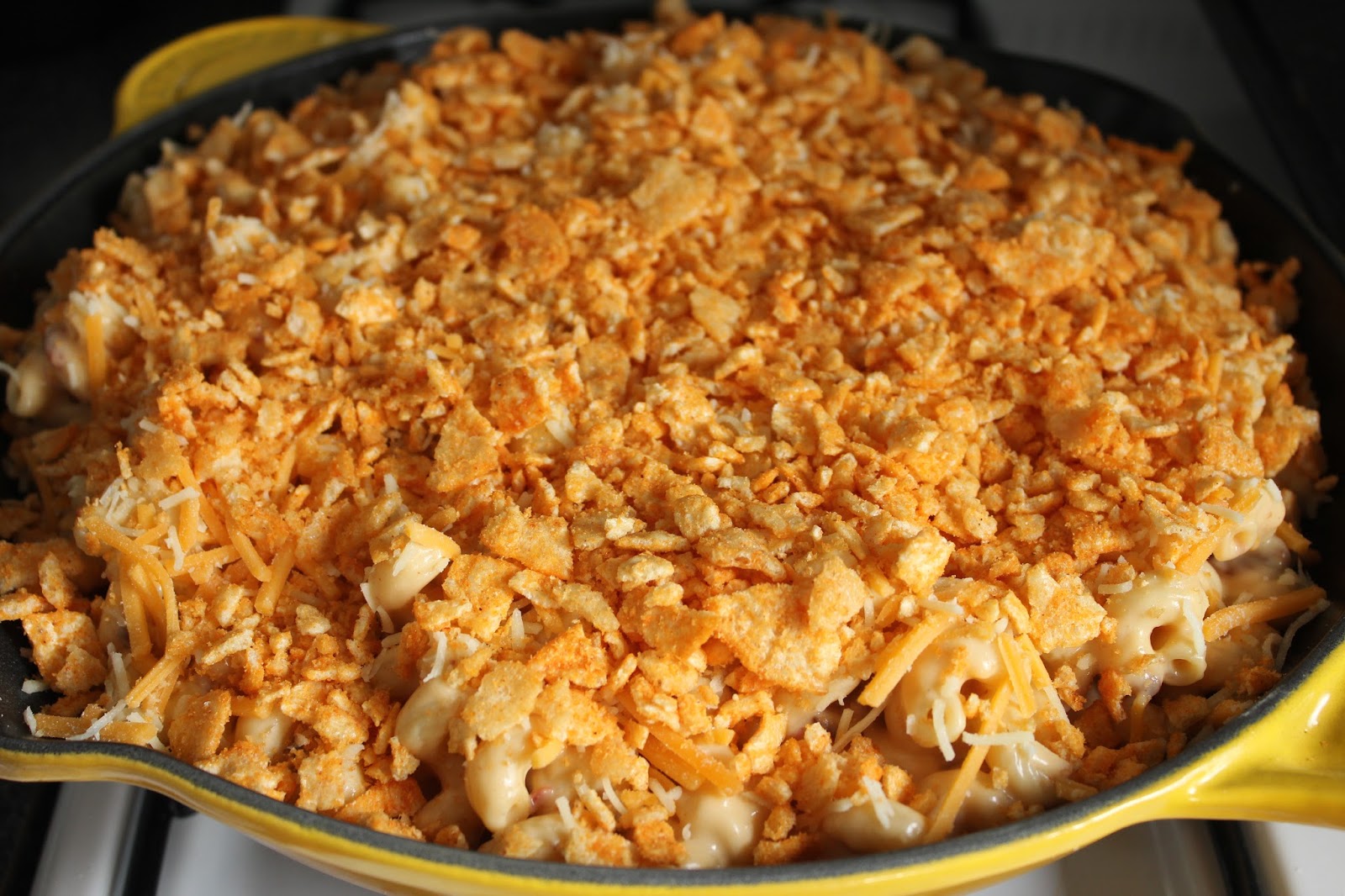 Ingredients:
3 tbsp butter
3 tbsp flour
2 tbsp garlic
1 tsp thyme
2 cups milk
2 cups cheddar cheese, shredded
½ cup pub cheese
1 tbsp pepper
1 tsp salt
1 ½ cup cooked bacon
1 cup macaroni, cooked
½ cup panko
½ tsp thyme
½ cup melted butter
Instructions:
1. In a Dutch oven, large pot or sauce pan, make the roux by whisking together butter and flour until combined, not lumpy, and flour is cooked, about 2 minutes.
2. Add garlic and thyme. Whisk together. Whisk for about 2 minutes, until beer is bubbling and alcohol cooks out. Whisk in milk. When milk bubbles, reduce heat to simmer and add cheddar and pub cheese. Stir until combined and melted.
3. Add salt, pepper and 1 cup bacon. Mix well, then add macaroni.
4. In a separate bowl, combine panko, thyme, melted butter and remaining ½ cup bacon. Sprinkle on top of mac and cheese in an even layer and bake on 350 for 20-25 minutes, until top is browned and crispy. Serve and enjoy!
Source : allrecipes.com