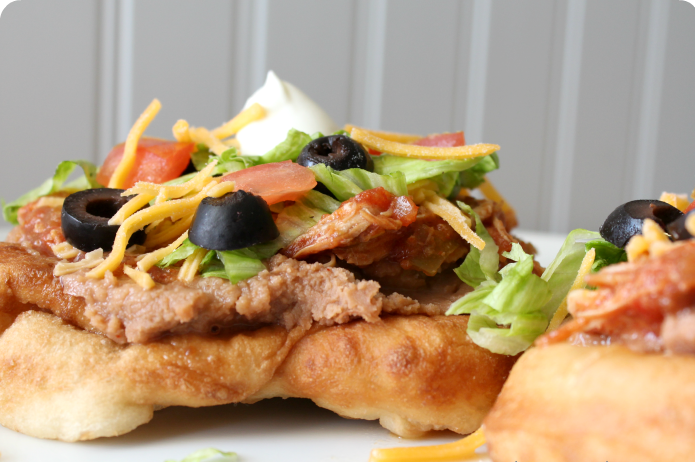 Ingredients
1 lb lean ground beef
1 package taco seasoning
¼ cup water
1 15 oz can chili with beans
1 can Pillsbury Grand Original Biscuits (8 Biscuits)
oil for frying (I used vegetable oil)
Topping options:
olives
sour cream
avocados
tomatoes
shredded lettuce
shredded cheddar cheese
Instructions
Flatten each biscuit. Fry each biscuit in ¼-in. hot oil over medium heat until golden brown, turning once. Drain biscuits on paper towels, keep warm.
In a medium skillet, brown ground beef until no longer pink. Add ¼ cup water, taco seasoning mix, and can of chili beans. Bring to a boil and reduce heat to low and allow to simmer.
Once ready to assemble, lay fried biscuit on a plate and put ½ cup of meat mixture on top. Top with your favorite toppings.
Source : allrecipes.com