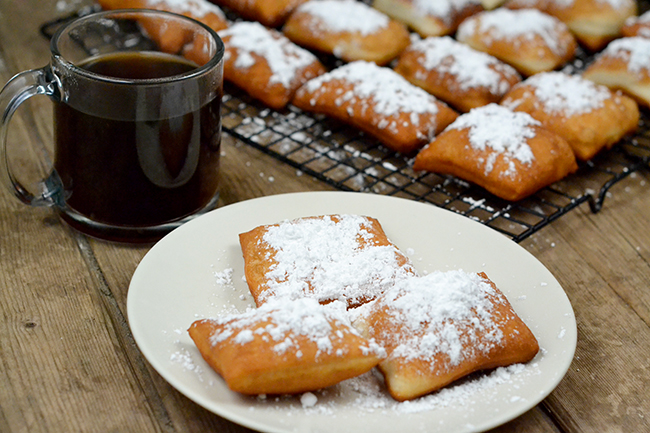 Ingredients:
1 can pie crust
1 tbsp powdered sugar
Instructions:
1. Roll pie crust flat. Using pizza slicer or knife, make 5 slices vertically and 5 horizontally, cutting dough into 36 pieces and removing any scraps.
2. Bring sturdy pot filled with oil to a boil (or use deep fryer), then deep fry dough pieces until browned and puffed up, being careful not to overcrowd the pot. Work in batches if needed, and flip dough cubes halfway through cooking.
3. Top with powdered sugar and serve warm.
Source : allrecipes.com