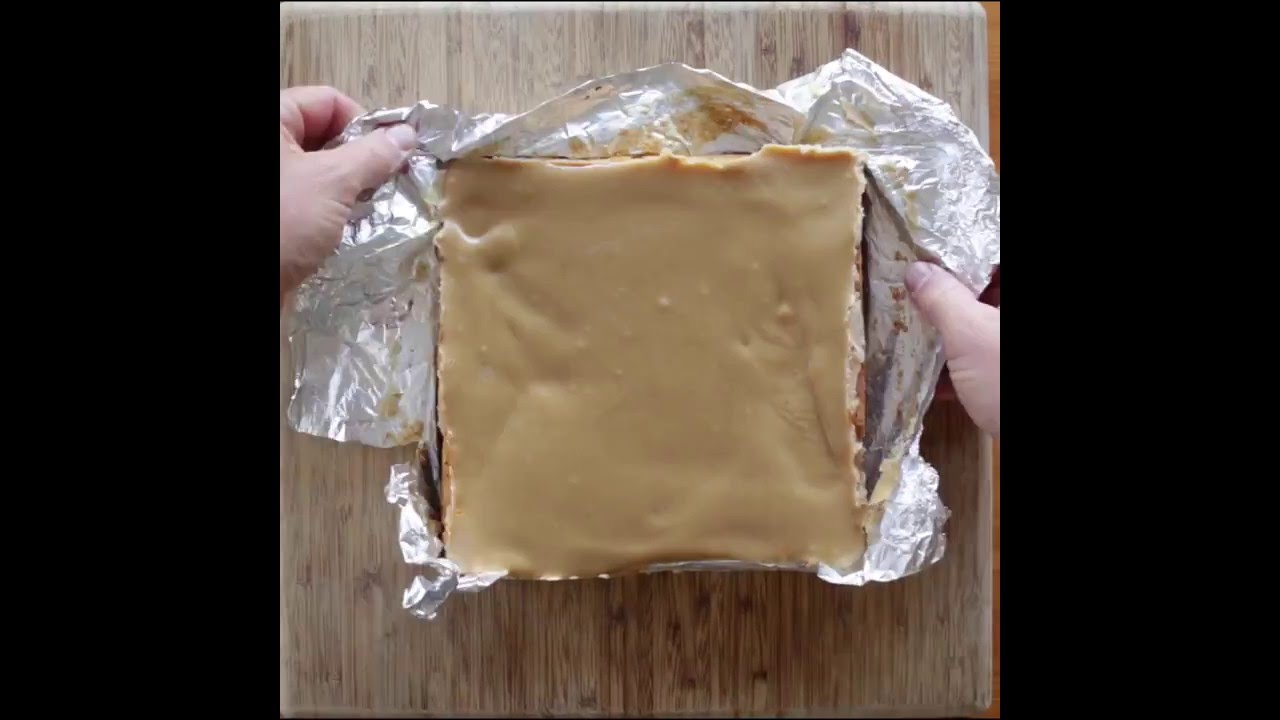 Ingredients:
Crust:
1 ½ cups graham cracker crumbs
1 stick butter, melted
½ cup sugar
Filling:
½ cup sugar
8 oz cream cheese
¼ cup peanut butter
1 egg
Peanut Butter Ganache:
8 tablespoons butter
½ cup heavy cream
12 Reese's peanut butter cups
6 oz peanut butter chips
2 tablespoons powdered sugar
Instructions:
1. Preheat oven to 350.
2. To make crust, pour graham cracker crumbs, melted butter and sugar into a medium mixing bowl and stir until evenly combined. Pour mixture into a foil-lined 9×9 baking pan, pressing firmly until the crust is evenly distributed and well-packed. Bake for 10 minutes.
3. To make filling, combine cream cheese, sugar, peanut butter and egg in large mixing bowl. Using an electric mixer or whisk, mix until smooth.
4. In a saucepan, add butter, heavy cream, peanut butter chips, powdered sugar.
5. In baking pan, add a layer of 9 Reese's cups atop the crust. Top with peanut butter-cream cheese mixture and spread into one even layer. Bake on 350 for 10 minutes. Remove from oven and allow to cool. Top with peanut butter ganache and allow to cool completely.
6. Once cool, slice into squares. We did 16 squares, but you can go ahead and follow your heart.
Source : allrecipes.Com