But, honestly, it is gross and disrespectful. Just look at this example – a dog encased in plastic?! Her so-called art has taken the world by storm, some are intrigued, but most people find it grotesque. She takes dead animals and displays them at shows in Berlin.
She showcases the bodies (and in some cases, just parts of the bodies) of pigs, horses, cats, geese, and dogs. According to an article on DazedDigital, Scheiferstein claims she wants to get in touch with people in a different way. Scheiferstein claims she gives life to all the animals she works with.
Take a look at this image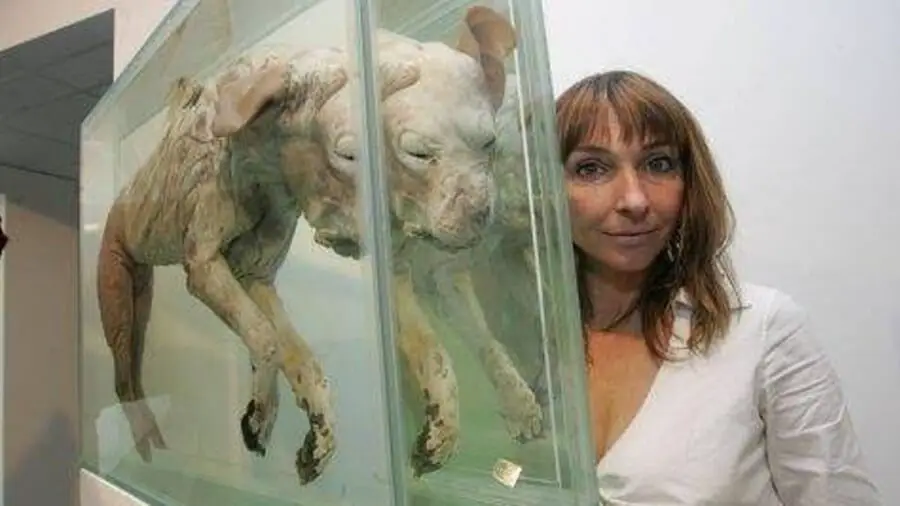 I am not sure what she thinks this represents, it is beyond disrespectful. Do the words "Rest in Peace" mean nothing to this woman? Would she do this to a human being?!
Share away, people.
source : relayhero.com/