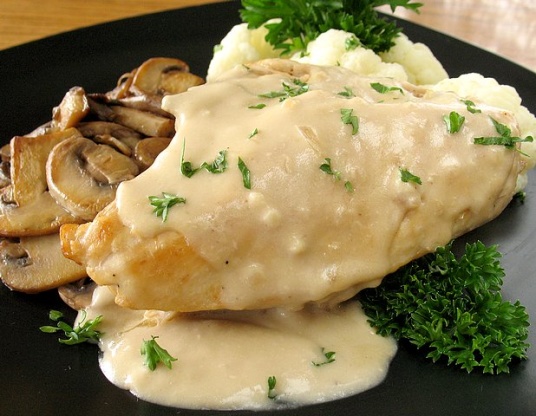 Ingredients
1-1/4 pounds boneless skinless chicken breasts
½ cup favorite reduced fat Italian vinaigrette dressing (use one with a lot of flavor that you really like)
4 tablespoons reduced fat cream cheese (2 ounces)
Instructions
Ideal Slow Cooker Size: 1-1/2 to 2-1/2 Quart
Place the chicken breasts in the slow cooker.
Season the chicken well with salt and pepper and Pour over the dressing. Cover and cook on LOW for 4 to 6 hours or until the chicken breasts are tender.
Cut the cream cheese into cubes. Turn the slow cooker to HIGH. Add the cream cheese and stir until melted and well blended.
Serve over rice or pasta or with mashed potatoes, and a veggie and/or salad for a complete meal.
Source : allrecipes.Com