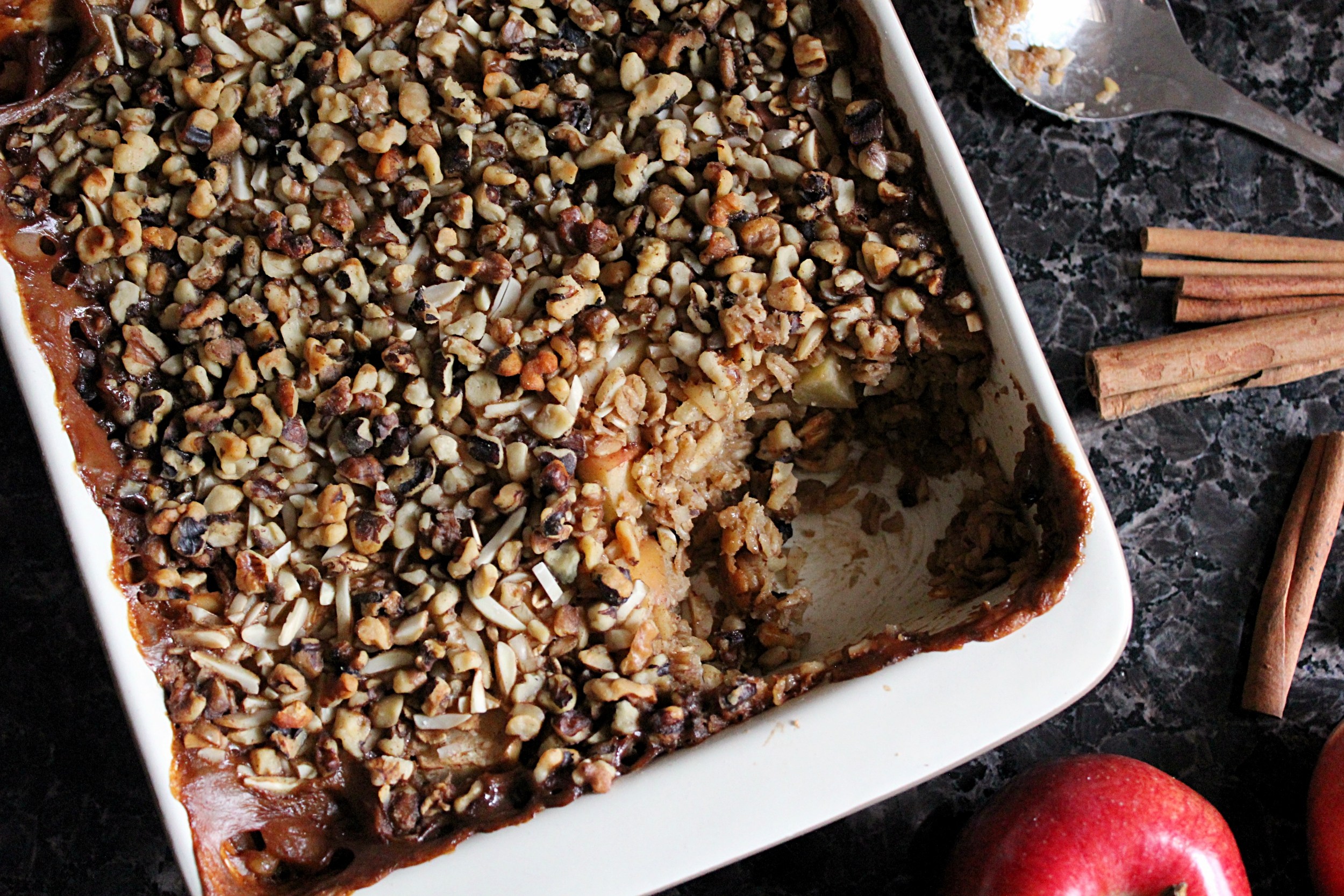 Ingredients
3 large eggs, room temperature
1 1/2 cups almond milk (or any other milk of your choice)
3/4 cup unsweetened apple sauce*
1/3 cup pure maple syrup
1 teaspoon pure vanilla extract
1 tablespoon ground cinnamon
1/4 teaspoon allspice
1 teaspoon ground flax seeds
1 teaspoon baking powder
3 3/4 cups rolled oats (use gluten free if necessary)
2 medium apples, peeled, cored and diced into 1/4 inch
1/2 cup fresh or frozen berries (I used blackberries & blueberries (optional)
Instructions
Preheat oven to 350 F and lightly coat the inside 9×13 casserole or baking pan. Set aside.
In a large bowl, whisk together the eggs and milk until combined. Add apple sauce, maple syrup, vanilla, cinnamon, allspice and baking powder. Stir in oats then fold in the apple chunks.
Spread batter into prepared pan evenly and top with berries of your choice.
Bake in preheated oven for 35-40 minutes, or until the top is golden and the center is no longer jiggly.
Remove from the oven and serve topped with extra berries and maple syrup if desired. Toasted pecans or walnuts would be great as well.
Source : allrecipes.com