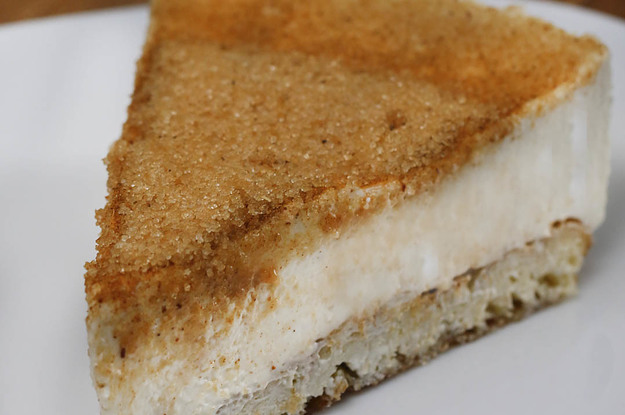 Ingredients:
2 (8 oz) packages cream cheese
1 egg
1 tsp vanilla
½ cup sugar
2 tsp cinnamon
1 can crescent rolls
Instructions:
1. Preheat oven to 375.
2. Combine cream cheese, egg and vanilla in large mixing bowl with electric mixer or whisk until well-combined and whipped.
3. In a small bowl, mix sugar and cinnamon.
4. In a medium-sized casserole dish, grease with cooking spray. Sprinkle ½ of cinnamon sugar mixture on top in an even layer.
5. Meanwhile, open 1 can of crescent rolls and roll flat, then place on top of cinnamon sugar mixture. Spoon cheesecake batter on top in an even layer. Roll out second can of crescent rolls and lay on top, then sprinkle rest of cinnamon sugar on top.
6. Bake in oven on 375 for 30-35 minutes until topping is golden brown and flaky.
Source : allrecipes.com