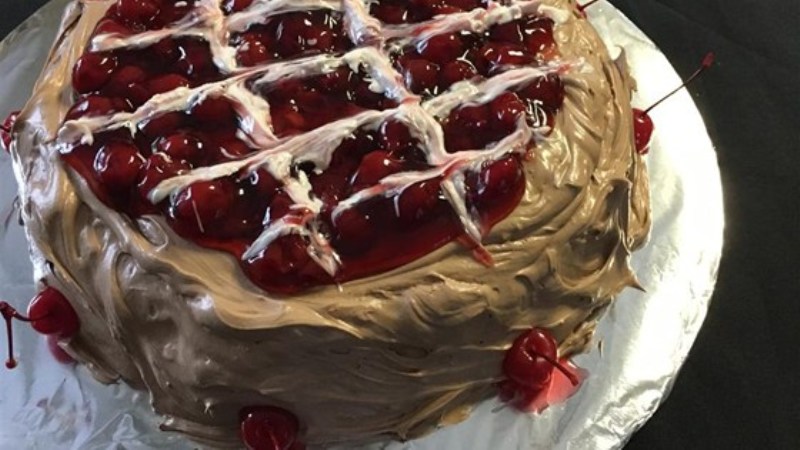 Ingredients
1 (18.25 ounce) package devil's food cake mix
1 (21 ounce) can cherry pie filling
1 teaspoon almond extract
2 eggs
1 cup white sugar
5 tablespoons butter
1/3 cup milk
1 cup semisweet chocolate chips
Directions
Heat oven to 350 degrees F (175 degrees C). Grease a 9 x 13 inch pan.
In a large bowl, combine cake mix, cherry pie filling, almond extract, and 2 eggs by hand; stir until well blended. Pour batter into prepared pan.
Bake for 25 to 30 minutes, or until it tests done. Cool.
In a small saucepan, combine sugar, butter or margarine, and milk. Boil, stirring constantly, for 2 minutes. Remove from heat, and stir in chocolate chips until smooth. Immediately pour over partially cooled cake.
Source : allrecipes.Com