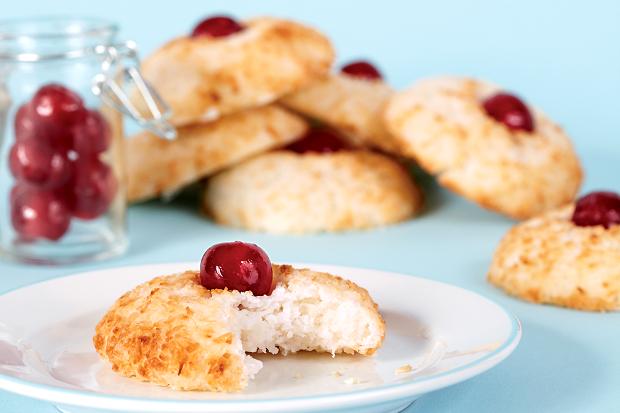 Ingredients
2 large egg white, at room temperature
1⁄4 tsp salt
1⁄3 cup sugar
2 tbsp all-purpose flour
1⁄2 tsp vanilla extract
1 cup sweetened flaked coconut
1⁄2 cup dried cherries, blueberries, or cranberries
Directions
Preheat oven to 325 F (165 degrees C).
Line 2 cookie sheets with parchment paper or coat with cooking spray.
Combine egg whites and salt in a medium bowl; beat with an electric mixer at low speed until egg whites are foamy, about 1 minute.
Gradually add sugar, increasing the mixer speed until egg whites form stiff, glossy peaks, about 5-7 minutes.
Fold in flour, vanilla, coconut and cherries.
Drop batter by the tablespoon onto prepared cookie sheets. Bake until light golden brown, about 15 minutes.
Per serving: 5 SmartPoints; 2 PointsPlus; 2 POINTS (old)
Source : allrecipes.Com