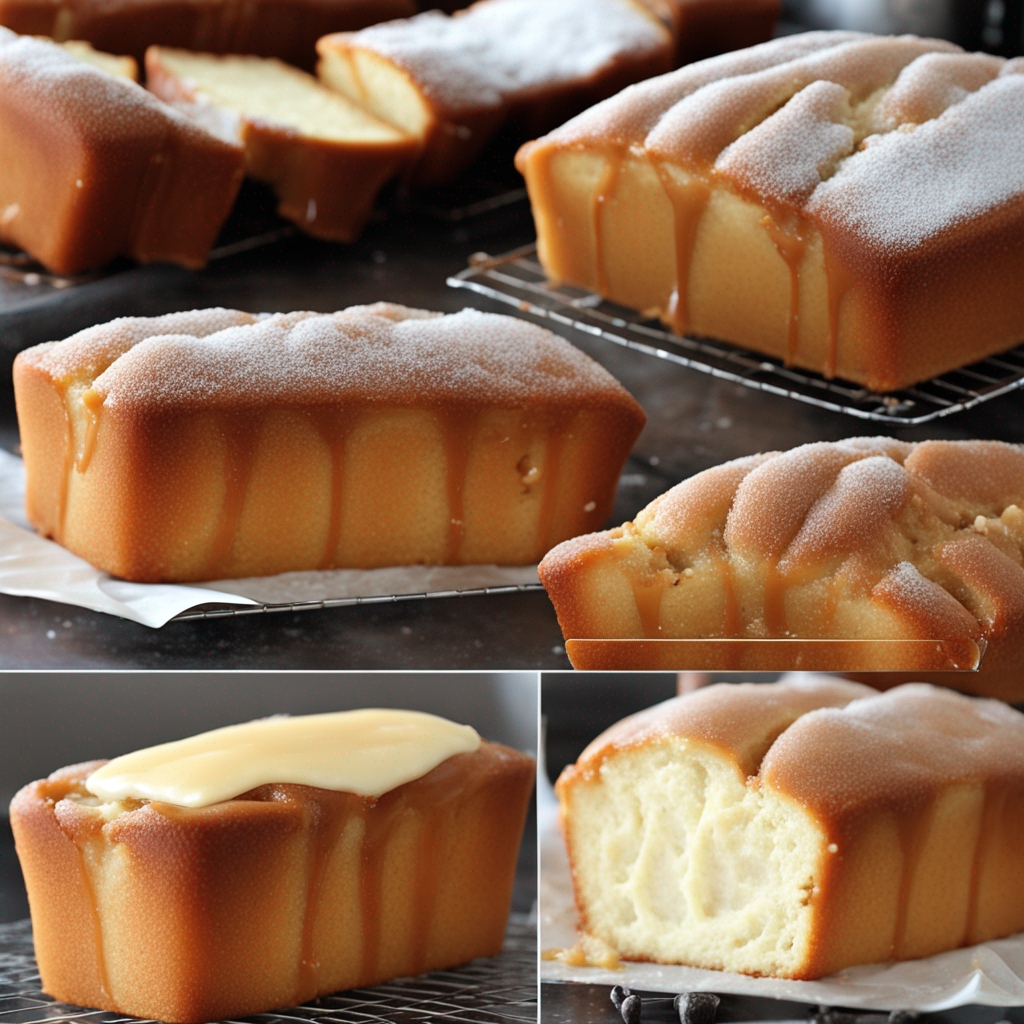 Welcome, dear reader! If you're on the hunt for a delectable and indulgent bread recipe that'll make you the star of any gathering, you're in the right place. Combining the creamy goodness of cream cheese with the sweet, rich taste of caramel, this Caramel Cream Cheese Bread is simply divine. Plus, the magic touch of cinnamon brings an aromatic spice that complements the caramel beautifully. Let's dive right into it!
Quick Overview:
Prep Time: 20 minutes
Cook Time: 60 minutes
Total Time: 80 minutes
Servings: 10-12 slices
Ingredients:
2 cups flour
1 1/2 cups sugar
1 cup (2 sticks) unsalted butter, room temperature
1 (8 oz.) package cream cheese, room temperature
4 eggs, room temperature
1/2 cup caramel topping
1 1/2 teaspoon vanilla extract
1 ½ teaspoons cinnamon
1 1/2 teaspoons baking soda
1/2 teaspoon salt
Directions:
Preheat the Magic: Begin by preheating your oven to 325°F (165°C). Lightly grease or line a 9×5 inch loaf pan with parchment paper, leaving an overhang on two opposite sides (this makes it easier to lift the bread out once baked).
Cream the Basics: In a large mixing bowl, cream together the unsalted butter, cream cheese, and sugar until light and fluffy. This usually takes about 3-5 minutes with an electric mixer on medium speed.
Eggs & Essence: One by one, beat in the eggs, ensuring each egg is well incorporated before adding the next. Stir in the vanilla extract to add that sweet, aromatic essence.
Dry Ingredients Mix: In a separate bowl, whisk together the flour, baking soda, salt, and cinnamon. This ensures an even distribution of ingredients, so every bite of your bread is perfect!
Merge & Mix: Gradually add the dry ingredient mixture to the wet ingredients, mixing just until combined. Be cautious – overmixing can result in a dense bread!
The Caramel Twist: Gently fold in the caramel topping, creating delightful swirls in the batter. This is where the magic happens!
Pour & Bake: Transfer the batter to your prepared loaf pan and smooth the top with a spatula. Bake in the preheated oven for about 60 minutes or until a toothpick inserted into the center comes out with just a few crumbs attached.
Cool & Serve: Allow the bread to cool in the pan for 10 minutes before lifting it out using the parchment paper overhangs. Let it cool completely on a wire rack. Once cooled, slice, serve, and watch as it disappears slice by slice!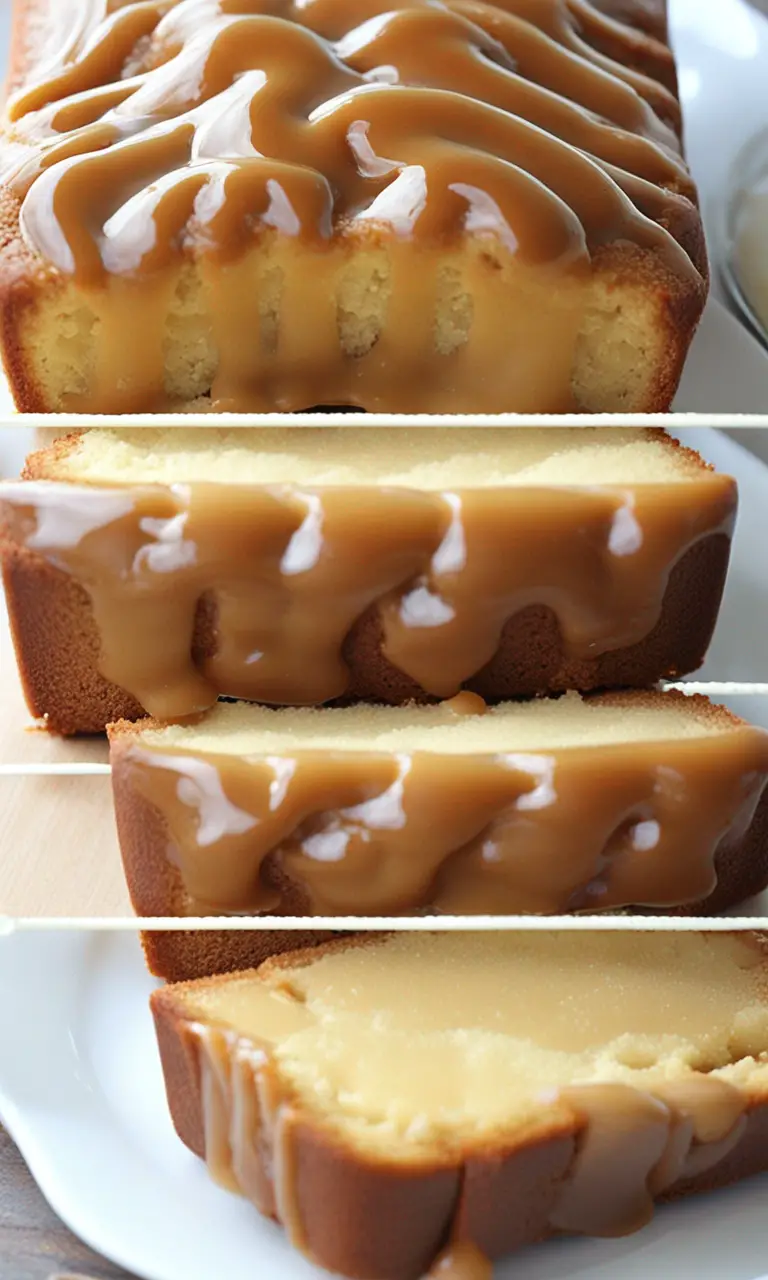 Pro Tips:
Room Temperature Matters: Always use room temperature ingredients, especially eggs and cream cheese. They blend better, giving your bread a smoother texture.
Storing: If by some miracle you have leftovers, store them in an airtight container at room temperature for up to 3 days. But let's be honest, it probably won't last that long!
Add-ins: For an extra touch, consider adding chopped nuts or chocolate chips to the batter for added texture and flavor.
The Secrets Behind Perfect Caramel Cream Cheese Bread
A successful baking endeavor often relies on the small details. While the above recipe provides a detailed breakdown, here are the secrets to getting that perfect loaf:
Even Baking: Always position your loaf in the center of the oven. This ensures even heat distribution.
Check for Freshness: Ensure that your baking soda is fresh. Old baking soda may not give the desired rise.
Fold, Don't Mix: When adding the caramel, fold it gently to get those perfect swirls without overmixing.
Serving Suggestions
The beauty of this bread lies in its versatility. Here are some ways to serve:
Warm with a scoop of vanilla ice cream.
Drizzled with extra caramel topping or a sprinkle of sea salt.
With a cup of hot coffee or tea during a lazy morning or evening.
Frequently Asked Questions (FAQs)
Can I use salted butter? Yes, but omit the added salt in the recipe.
How can I store leftovers? Ideally in an airtight container at room temperature for up to 3 days or refrigerated for a week.
Can I freeze this bread? Yes, wrap it in cling wrap and place it in a zip-lock bag. It can be frozen for up to 3 months.
There you have it – the ultimate Caramel Cream Cheese Bread recipe that's bound to make your taste buds dance. Whether it's for a special occasion or a simple weekend treat, this recipe is a winner in every sense. Remember, baking is as much an art as it is a science. So, happy baking, and may your kitchen always be filled with the sweet scent of success!
Looking for more delectable recipes or baking tips? Stick around and explore the world of flavors and aromas. Don't forget to share your baking experiences and tag us on [Your Social Media Handle]!
"Loved this recipe? Make sure to PIN it to your favorite baking board on Pinterest and share the love!"