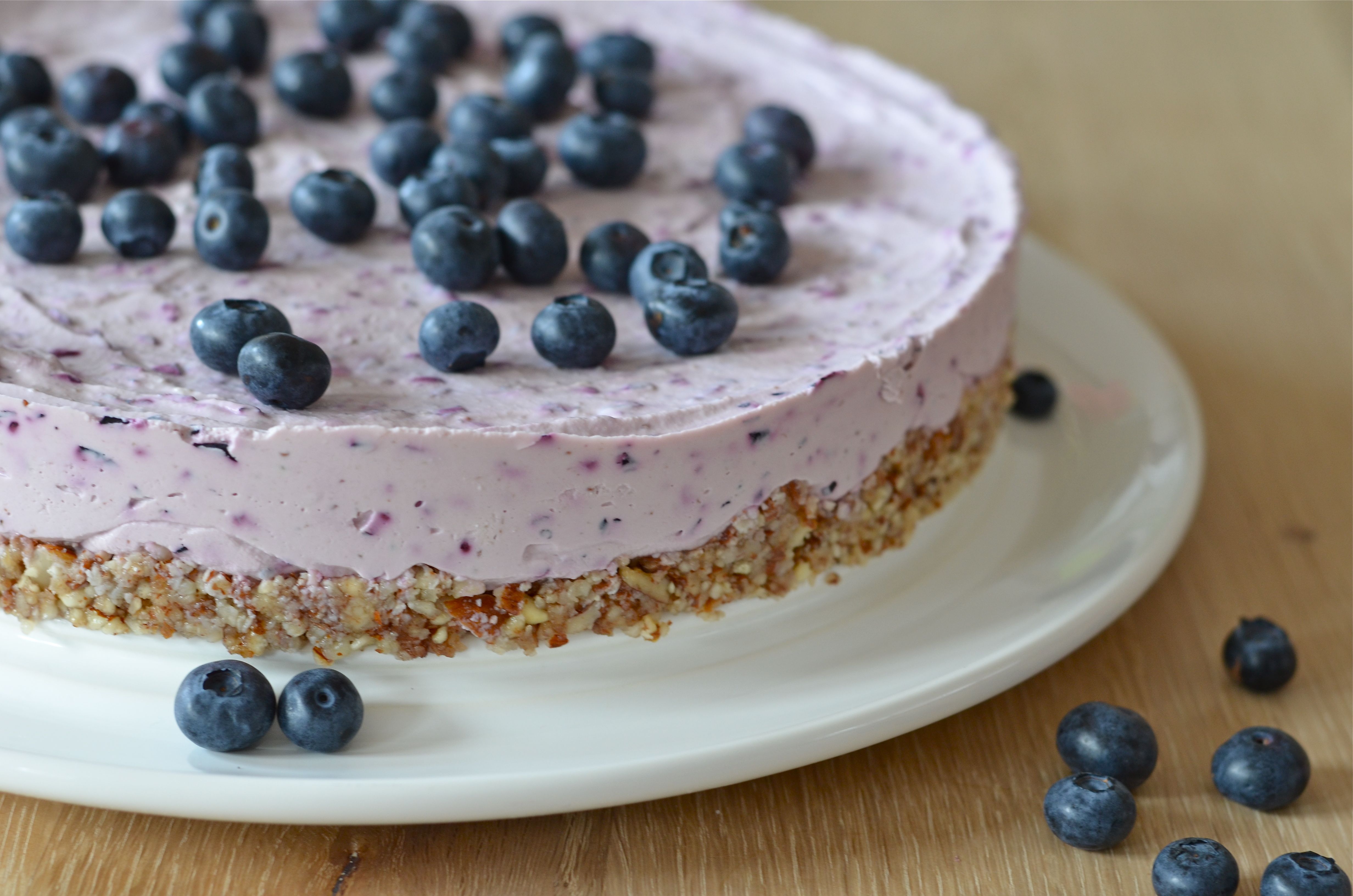 Ingredients:
1 box of white or vanilla cake mix (16.25 oz), plus ingredients required on box
1 box of instant cheesecake flavored pudding mix
1 ½ cup milk
For Blueberry Sauce:
12 oz. blueberries, rinsed
3 tbsp sugar
1 tbsp flour
1 tbsp water
For Cream Cheese Icing:
1 stick cream cheese (8 oz), room temperature
16 oz heavy whipping cream
2 cups powdered sugar
Instructions:
1. Bake cake in a casserole dish or other flat baking pan according to instructions on box. Remove from oven.
2. Using two chopsticks, the thin end of a wooden spoon or something similar, poke holes in cake – they should be 2 inches or so apart. Set aside.
3. In a large mixing bowl combine pudding mix and milk. Whisk until smooth. Pour pudding mixture on top of cake. Spread evenly, making sure that it drips down in the holes you poked. Set aside.
4. In a nonstick skillet. combine blueberries, sugar, flour and water. Cook over medium heat, stirring frequently, for 10 minutes or until blueberries are melted and resemble jam. Spread evenly over top of cake. Cool 20 minutes.
5. Meanwhile, in a large mixing bowl, combine cream cheese, heavy whipping cream and powdered sugar and mix with whisk or mixer until smooth. Spread evenly over top of cake. Refrigerate until chilled, minimum 1 hour.
Source : allrecipes.Com