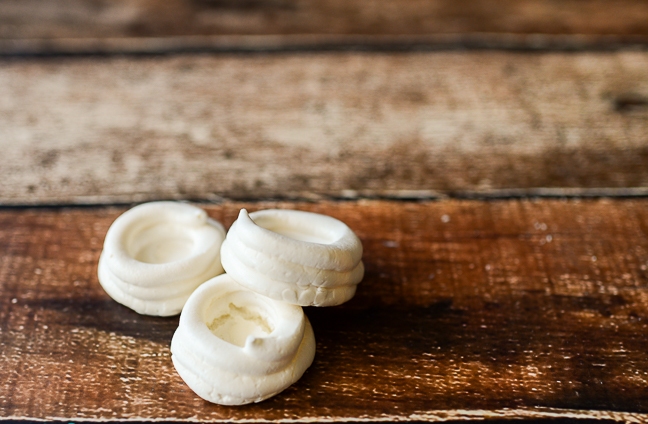 Ingredients
2 egg whites
1/2 cup castor sugar (super fine sugar)
300ml heavy cream
1 tablespoon of powdered sugar
fruit of your choice (passionfruit, berries, kiwifruit, mango etc)
Directions :
Preheat your oven to 300 and line two trays with baking paper.
Beat your egg whites until soft peaks form. Start adding the sugar little by little, continuing to beat the mix until it's thick and glossy (around 5 minutes).
Spoon or pipe your meringue mix into 24 little meringues, then bake in the oven for 20 – 25 minutes (I always stick to around 20 minutes because I love my meringues to be soft in the center – yum!).
Allow the meringues to cool completely in the oven with the door ajar
Source : allrecipes.Com