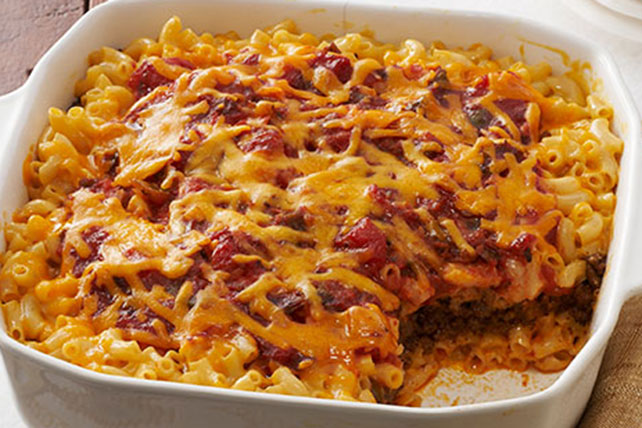 Ingredients:
Tortilla Chips
1 1/2 pounds ground beef
1 can tomatoes with green chilies
1 cup sour cream
1/2 cup water
1 1/2 tablespoons taco seasoning
1 can pinto beans
Mexican cheese
Instructions:
1) In a greased, oven-safe casserole dish, add a layer of tortilla chips.
2) In a skillet, cook ground beef over medium-high heat. When cooked, add tomatoes with green chilies, sour cream, water, and taco seasoning. Mix together and simmer on the stove for 7 minutes. Add pintos beans and stir to combine.
3) Layer half of the beef mixture over the chips in the casserole dish, and top with Mexican cheese. Add another layer of chips, the remaining beef mixture and more Mexican cheese.
4) Bake for 20 minutes at 350 degrees Fahrenheit.
6) Serve and enjoy!
Source : allrecipes.com