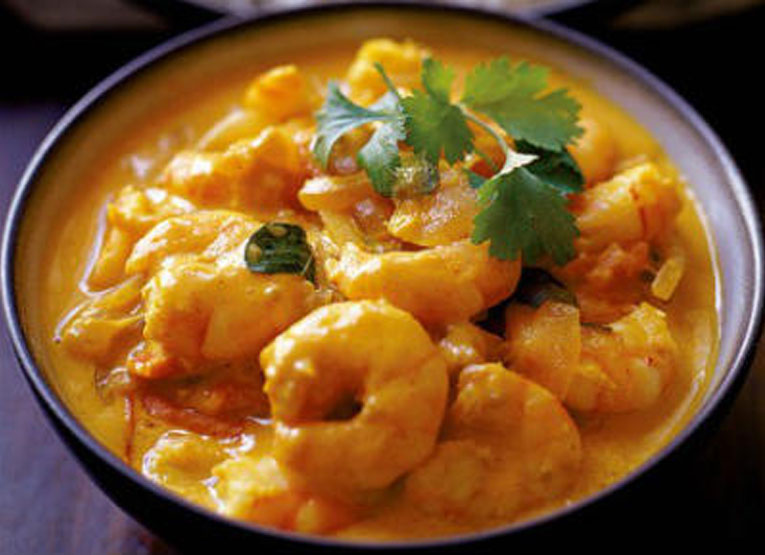 Ingredients
½ cup chopped onion
½ teaspoon curry powder
1 teaspoon butter
1 can undiluted cream of Shrimp soup (or 1 can undiluted cream of celery or chicken soup)
1 cup plain nonfat Greek yogurt
1 cup cooked shrimp, chopped into bite-size pieces
Chopped parsley, scallions, and/or peanuts for serving
Cooked rice, for serving
Instructions
Place the onion, curry powder and butter in a microwave safe bowl and cook until the onions are tender, 2 to 3 minutes on high.
Scrape the onion mixture into the slow cooker (I used my 2-quart). Add the soup, sour cream and shrimp. Cover and cook on LOW for 2 to 3 hours, until heated through.
Serve over rice, garnished with chopped scallions, parsley and peanuts, if desired.
Source : allrecipes.Com