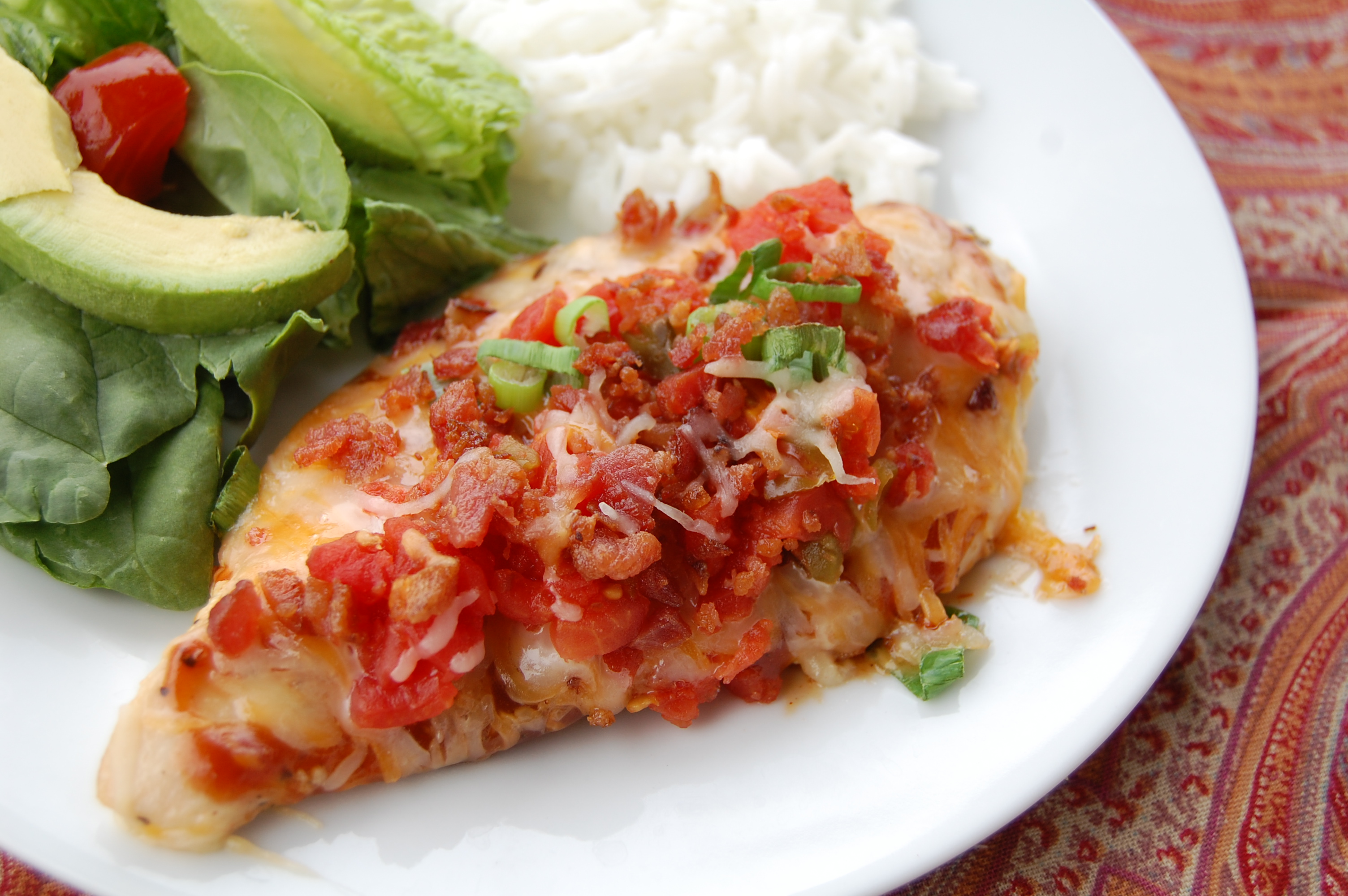 Ingredients:
 
3 Tablespoons Honey
3 Tablespoons Soy Sauce
3 Tablespoons Worchestershire Sauce
1/2 teaspoon minced garlic
1/2 teaspoon salt
4 boneless skinless chicken breasts
1 cup shredded monterey Jack Cheese
8 slices apple-smoked bacon
8 tablespoons barbecue sauce
Directions
1. Mix the honey, soy sauce, Worcestershire sauce, garlic and salt together.  I cut my chicken breasts in half making them tenders.  Marinate your chicken breasts in this sauce for at least an hour but can be marinated overnight.
2. Preheat the oven to 350 degrees.  I poured a little of the sauce along the bottom of the pan and placed the chicken on top.  I covered with aluminum foil and cooked for about 30 minutes.  Make sure center is no longer pink and juices run clear.
3. While chicken is cooking, fry up the bacon and set aside.
4.  When chicken is cooked, spread with barbecue sauce (I can't believe I forgot the BBQ sauce!), top with bacon and cheese.  Broil until cheese is bubbly.
Source : allrecipes.com