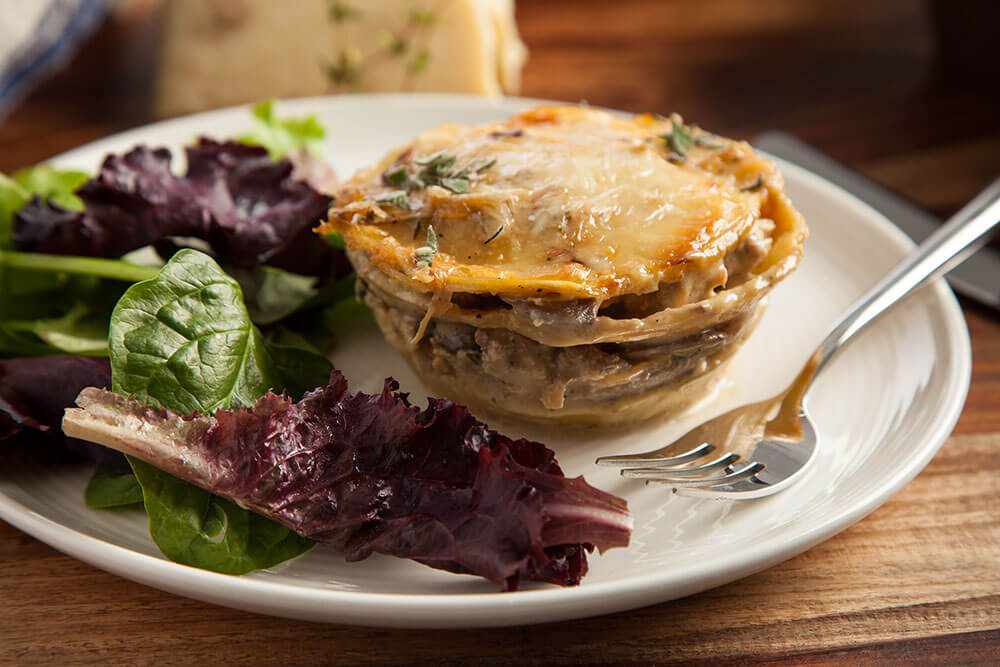 Ingredients:
12 oz raw ground turkey
1/4 tsp salt
1/4 tsp pepper
1 cup chopped onion
1/2 cup chopped mushrooms
14.5 oz can crushed tomatoes, or tomato sauce
2 cloves garlic, minced
3 tsp dried oregano
1/2 tsp basil
1 1/2 cups part skim ricotta cheese
24 small square wonton wrappers
1 1/2 cups shredded mozzarella cheese
Directions
1.  Preheat the oven to 375.  Heat a large skillet over medium high heat and add the turkey, mushrooms, salt and pepper.  Cook the turkey until it is cooked through.
2.  Add the garlic and stir constantly for about 30 seconds.  Add the can of crushed tomatoes and 2 tsp oregano.  Bring the pan to a gentle boil.  Reduce the heat to low and let simmer for 10 minutes.  Set aside.
3.  In a large bowl combine the ricotta cheese, a pinch of salt and pepper, and the remaining teaspoon of oregano, and the basil.  Combine and set aside.
4. Coat a 12 cup muffin tin with non-stick cooking spray.  Place one wonton wrapper into the bottom of each cup pressing firmly on the bottom and sides.
5.  Using half of the ricotta mixture, divide it among the 12 muffin cups.  Spoon it so it is on the bottom.  Then using half of the turkey meat mixture, spoon it evenly over the ricotta filled cups.  Sprinkle each cup with 2 tsp of mozzarella.
6. Gently press another wonton wrapper on top of the mozzarella layer.  Repeat the process distributing the remaining ricotta mixture and turkey mixture.  Top with mozzarella.
7.  Bake for 10 minutes of until the cheese has melted.
Source : allrecipes.com