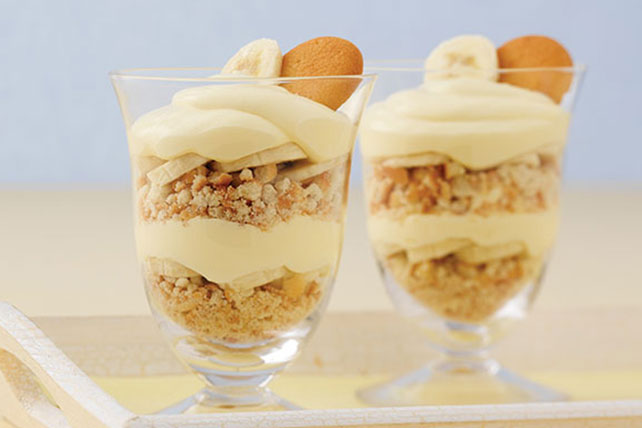 Ingredients:
45 Nilla Wafers (About 2 cups crushed)
6 Tbs melted butter
1 Large Box Banana Cream Pudding
8 oz cool whip (thawed)
2 Bananas
Directions
Step 1
Crush the Nilla Wafers.  I put mine into a food chopper and that did the job great.  You want the consistency to be pretty fine.
Step 2
Spray bottom of pan with cooking spray for easy removal.  Add the melted butter to the crushed Nilla Wafers and press down into pan.  It may be a little crumbly but that's ok because when chilled the crust becomes firm.
Step 3
Chop up banana and make a layer on the bottom.  Mix jello pudding according to directions and pour on the top.  Let chill in fridge for about an hour.
Step 4
Put cool whip on top and ENJOY!
Source : allrecipes.com