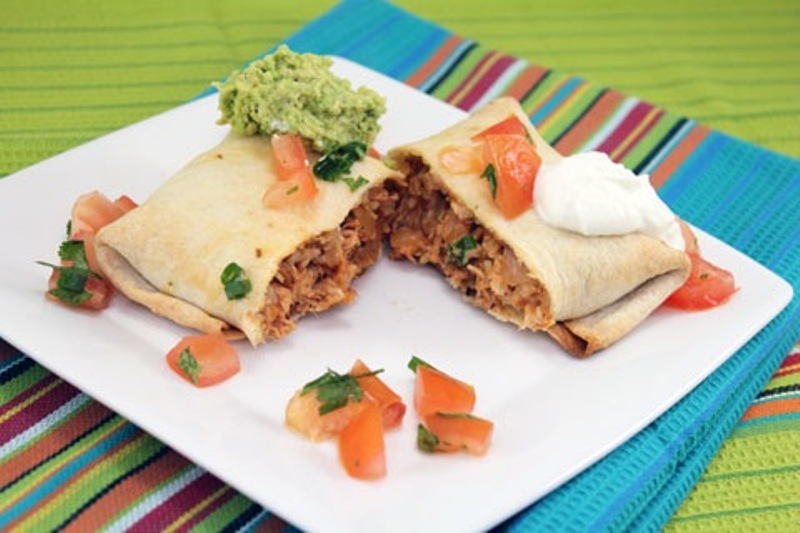 Ingredients
4 large burrito-size flour tortillas
½ cup refried beans
1 cup guacamole (optional, but highly recommended!)
2 cups shredded chicken (see recipe below for the easy slow cooker chicken I used!)
1 cup shredded Mexican style cheese (cheddar, monterey, jack cheese, use your favorite!)
oil or cooking spray
optional: additional guacamole, salsa
Instructions
Preheat oven to 425 and grease a baking sheet.
Lay your tortillas out on a flat surface. Spread refried beans in the middle of each tortilla. Spread guacamole on top of the beans. Add shredded chicken, then shredded cheese. Roll into a burrito.
Place burritos on prepared baking sheet. Spray generously with cooking spray, OR brush with oil. Bake for 15-20 minutes until the tortillas are browned and crispy. Serve warm with additional guacamole and salsa if desired.
Source : allrecipes.Com