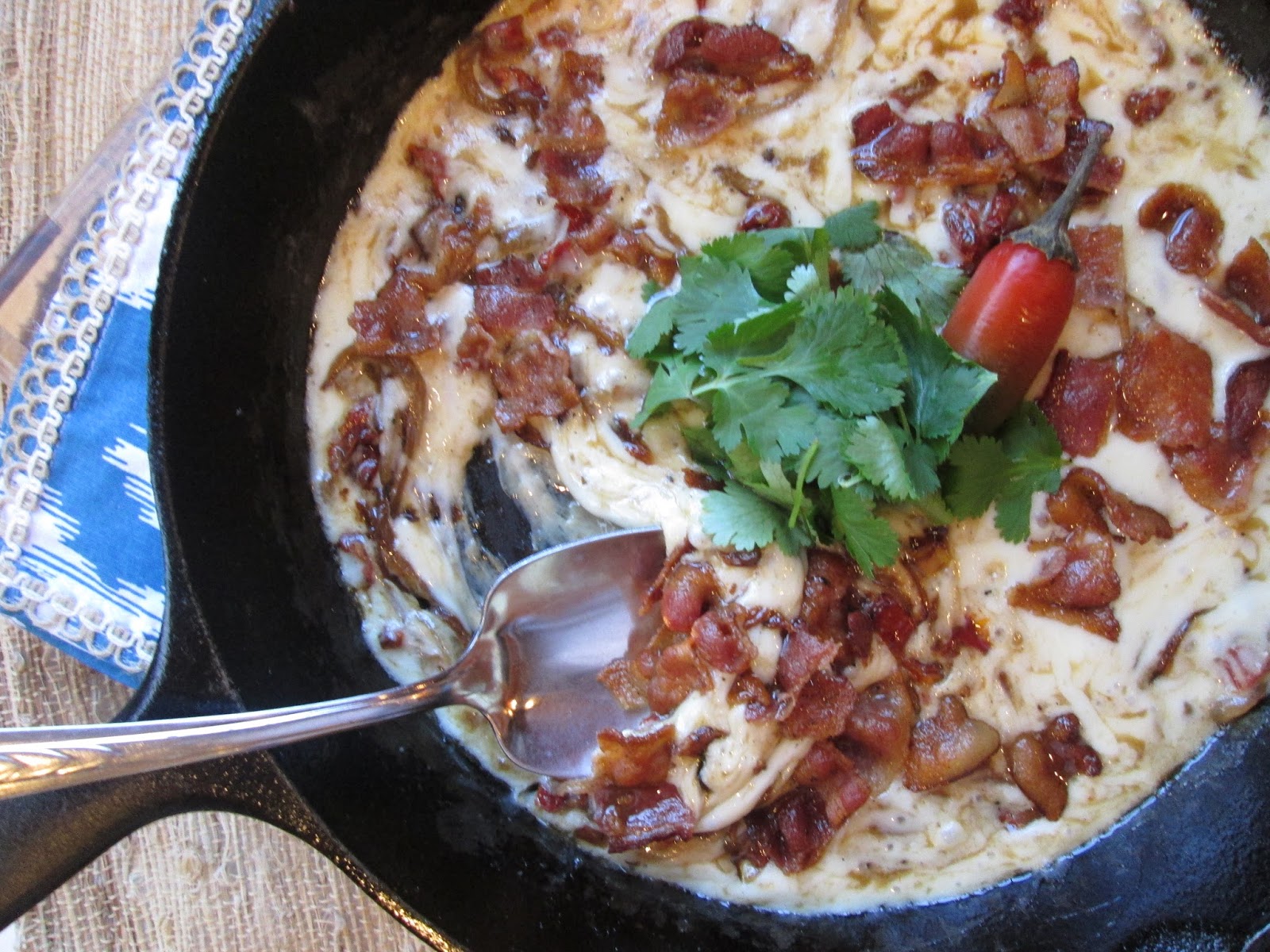 Ingredients
4 slices OSCAR MAYER Bacon
1 poblano chile, halved lengthwise, seeded and chopped
1 clove garlic, minced
4 ounces PHILADELPHIA Cream Cheese, softened
1 (8 ounce) package KRAFT Shredded Queso Quesadilla Cheese with a TOUCH OF PHILADELPHIA
Directions
Heat oven to 350 degrees F.
Cook bacon in skillet until crisp. Remove bacon from skillet, reserving 1 Tbsp. drippings in skillet. Add chiles and garlic to skillet; cook and stir 3 min. or until tender.
Crumble bacon. Spread cream cheese onto bottom of 9-inch pie plate; cover with half each of the bacon and chiles. Top with shredded cheese, remaining bacon and chiles.
Bake 10 to 12 min. or until hot and bubbly.
Source : allrecipes.Com