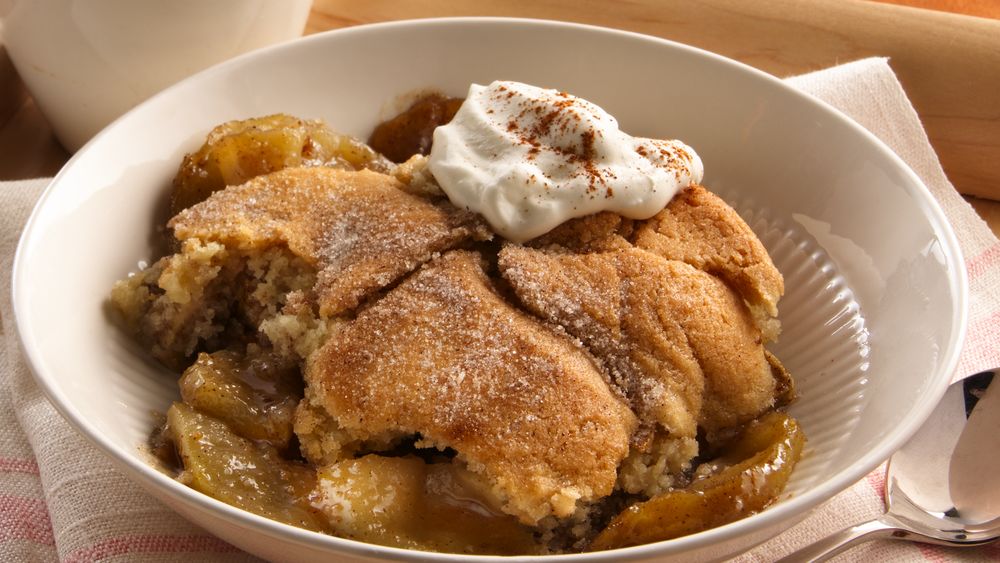 INGREDIENTS
2 medium apples, cored and sliced
⅓ cup brown sugar
4 tablespoons butter
2 teaspoons cinnamon, divided
1 package refrigerated crescent dough (8-pack)
1½ cups sugar
½ cup 7UP soda
1 teaspoon vanilla extract
vanilla ice cream for serving
INSTRUCTIONS
Preheat oven to 400 degrees and grease a medium size baking dish/casserole dish.
Combine apple slices, butter, 1 teaspoon cinnamon, and brown sugar in a large pan or skillet. Saute over medium heat for 5-7 minutes until sauce is bubbly and apples are fork-tender.
Arrange crescents on a clean flat surface. Spoon about 2 slices of apples and sauce onto the wide end of the crescent triangle. Tightly roll up crescent starting with the wide end and finishing at the opposite, pointed end. Place in prepared baking dish.
In a medium bowl stir together sugar, vanilla, remaining 1 teaspoon cinnamon, and 7UP soda. Pour mixture over crescent roll ups.
Bake, uncovered, for 15-20 minutes until browned and sauce is bubbly and dark. Spoon some of the sauce from the bottom of the dish over the top of the crescents. Serve warm with vanilla ice cream.
Source : allrecipes.com