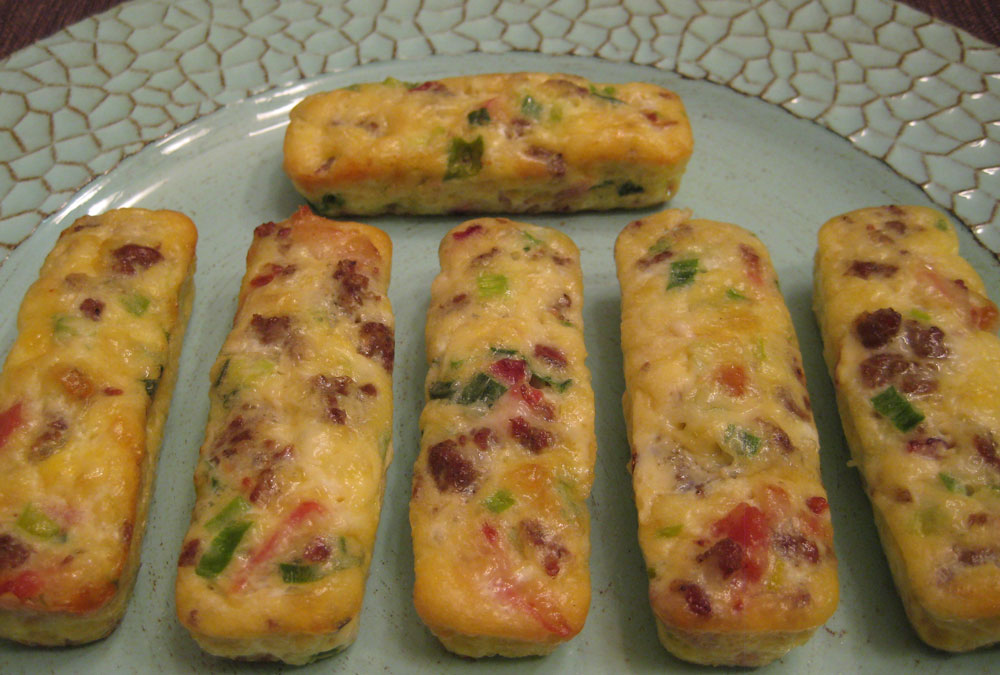 Ingredients :
1 T. oil of choice
2 slices bacon, chopped
3 oz. breakfast sausage
2 large green onions, chopped
4 large eggs, beaten
1 oz. (¼ c.) shredded Monterrey Jack or Mozzarella cheese
Preparation :
 Preheat oven to 350º. Oil your muffin/pan slots with oil using a brush and set aside. Beat the eggs with the shredded cheese in a medium mixing bowl and set aside.
Using a non-stick skillet, brown the bacon. Add the sausage crumbled, stirring and cooking until it is no longer pink. Add onion and saute just until onion begins to cook/wilt.
Remove from heat and cool 1-2 minutes. Add the meat mixture to the egg mixture and beat together well with a spoon. Using a ¼c. measuring cup, scoop up ¼ c. of the mixture into each of 8 slots.
Pop into preheated 350º oven for about 15-20 minutes (ovens do vary) until just set and barely beginning to brown on tops.
Remove from pans/slot with a knife tip and serve at once.
Source : allrecipes.Com